[Photos] Pictured Is The Daughter of 14-Year-Old Ese Oruru Abducted To Kano Gives Birth In Yenogoa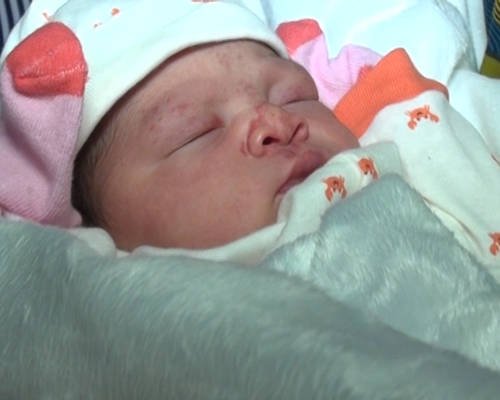 Estimated Reading Time: <1
Miss Ese Oruru, the teenager who was allegedly abducted and impregnated by Yunusa Dahiru, a Kano indigene, has given birth to a baby girl in Yenagoa, Bayelsa State.
The 14-year old youngster, it was gathered, was delivered of the baby on Thursday about 10.15 in the morning at the State Government House Clinic in the state capital.
Her father, Charles Oruru, obviously elated by the news, confirmed yesterday that the young girl who was in Junior Secondary School at the time she was taken away, was in a good state after going through the early morning labour stress.
Ese was allegedly abducted in Bayelsa State last August and taken to Kano where she was converted to lslam and married off without the consent of her parents.
Since she returned to Yenagoa following outcry by members of the public and pressure mounted by the media, she has lived at the Police Officers' mess in Yenagoa in custody of the police authorities in the state.