PDP Suspend Review of Party's Constitution, Convention On Course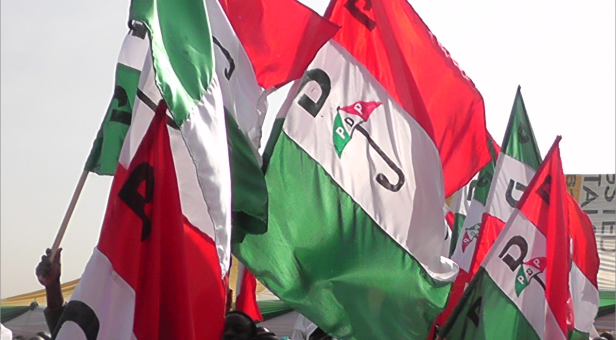 Estimated Reading Time: <1
Sen. Ali Modu Sheriff, National Chairman, Peoples Democratic Party (PDP), on Monday said review of the party's Constitution had been suspended in the interest of its unity.
He also said the party will review state congresses where there were crisis.
Sheriff stated this while addressing members of the party's Board of Trustees (BOT) during their meeting at PDP National Secretariat in Abuja.
He said that the decision to suspend the Constitution's review stemmed from agreements reached during the party's leadership's recent meeting with some stakeholders and elders of the party.
"In order to solve the problem in the party we have agreed to drop the issue of Constitution review.
"Although I am yet to discuss with the National Working Committee of the party, I am sure that since it is coming from the leaders and concerned members of the party I don't think they will object to it.
"We will completely step down the issue of reviewing the Constitution; it will not be taken as a result of the agreement we reached with some of our elders who participated in the meeting," Sheriff said.
He recalled that the issue of reviewing the Constitution started before his emergence as chairman of the party.
He told the BoT members that the party leadership was aware of issues surrounding recent state and zonal congresses of the party, adding that meetings were being held to address the problems.
Sheriff announced that the party would review congresses that had problems.
"It is from today that we will start receiving the reports and look into where the problems are because the appeal committees have sat and made certain observations on affected states.
"We have agreed that a committee would be set up to look into the problems so that the party can sit together with the view of correcting what has gone wrong in some states.
"Party is dynamic and the views of the people you are leading are also very important; that is why we have agreed on some of these issues," he said.