Biafra Leader, Ralph Uwazuruike, Says MASSOB Willing To Support Niger Delta Avengance, Hails Their Emergence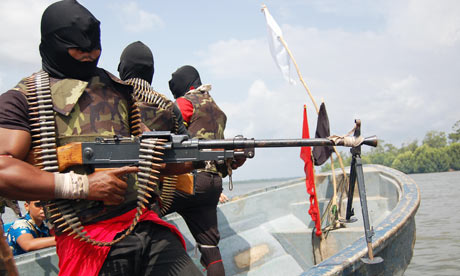 Estimated Reading Time: <1
The Leader of Biafra Independence Movement, BIM, Chief Ralph Uwazuruike, weekend, restated his pledge to support any self-determination group which has preferred to carry out its activities without violence, even as he described the emergence of Niger Delta Avengers in the South-South to agitate for its own republic and not resource control, as a step in the right direction.
According to Uwazuruike, MASSOB/BIM is willing to support any self determination movement provided they are not killing people.
Speaking through the Biafra Director of Information, Mazi Chris Mocha, Uwazuruike disclosed that the anger which led him to demand for Biafra since September 13 1999, was not necessarily provoked by the Olusegun Obasanjo regime or President Muhammadu Buhari's latest assault on Ndigbo, but rather, it had to do with the relationship between Ndigbo and the rest of Nigerians since the January 15, 1966 Chukwuma Nzeogwu-led military coup.
While also lending his group's support to the British Prime Minister, David Cameron who classified Nigeria as a 'fantastically' corrupt nation, Uwazuruike added that the insurgency in the North, herdsmen menace in South East, high rate of corruption by Nigerian political leaders, inflation, disrespect for the rule of law, devaluation of the naira, fuel hike which have brought hardship, among others, make Biafra actualization more easier.
He rubbished the stand of the Nigeria's President on Biafra, stressing that the United Nations, UN which Nigeria is signatory to has superseded that of his personal opinion, adding that a relevant charter of UN had recognized the right of indigenous people to self-determination, urging his MASSOB/BIM to disregard such archaic statement.