UK A Big Part of Corruption, Says Transparency International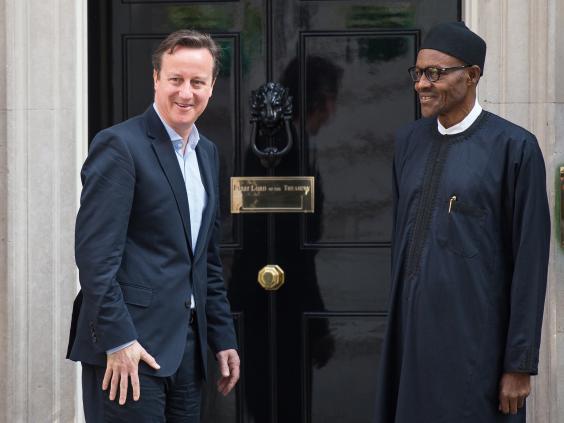 As Nigerians and people around the world react to the comments made by the British Prime Minister David Cameron that Nigeria and Afghanistan are the two most corrupt nations in the world, Transparency International, has accused the United Kingdom of contributing to corrupt practices around the world.
"There is no doubt that historically, Nigeria and Afghanistan have had very high levels of corruption, and that continues to this day," said Cobus de Swardt, managing director of the organisation. "
"But the leaders of those countries have sent strong signals that they want things to change, and the London Anti-Corruption Summit creates an opportunity for all the countries present to sign up to a new era."
De Swardt accused the United Kingdom and its Crown territories of letting corruption fester through the provision of safe haven for corrupt assets.
"This affects the UK as much as other countries: we should not forget that by providing a safe haven for corrupt assets, the UK and its Overseas Territories and Crown Dependencies are a big part of the world's corruption problem," he said.
Cameron was filmed making the remarks to the queen and Archbishop of Canterbury Justin Welby at an event at Buckingham Palace, ahead of an anti-corruption summit he is hosting in London on Thursday.
"We've got some leaders of some fantastically corrupt countries coming to Britain," the prime minister said.
"Nigeria and Afghanistan, possibly the two most corrupt countries in the world," he added.
Welby, who worked as an oil executive in West Africa before joining the church and who has also undertaken conflict resolution work in Nigeria, noted that "this particular president is actually not corrupt".
"He's really trying," Cameron agreed, and the queen noted to Welby: "He is trying, isn't he?"
It was not clear to whom they were referring, but Nigerian President Muhammadu Buhari and Afghanistan's President Ashraf Ghani are both due to attend the summit.
Nigeria's President Muhammadu Buhari is currently in London to attend the International Anti-Corruption Summit to be hosted by David Cameron.
In his pre-summit keynote address on Wednesday morning, Buhari called for the establishment of an anti-corruption infrastructure that will trace and return stolen assets to their countries of origin.
"Unfortunately, repatriating stolen assets is tedious, time-consuming, costly. It entails more than just signing of bilateral agreements," said Buhari.