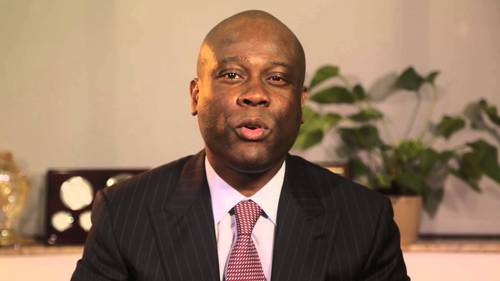 The management of Access Bank Saturday issued a statement about the detention of the banks Managing Director by the EFCC..
Statement issued reads, "The Economic and Financials Crime Commission (EFCC) is leaving no stone unturned in its quest to investigate the activities of the last administration."
Yesterday, officials of EFCC visited the headquarters of Access Bank Plc seeking clarification from the bank's officials.
The statement added, "We understand that the Commission invited Herbert Wigwe – Managing Director of the bank for questioning and released him after a couple of hours."
"Our investigations suggest that it is business as usual in the bank and activities have continued without any disruptions."
The EFCC had released the chief executive officers of two Nigerian banks after the men returned billions of naira they had illicitly acquired from political slush funds during the administration of President Goodluck Jonathan.
Two EFCC sources told SaharaReporters that Sterling Bank's CEO, Yemi Adeola, who was arrested on Wednesday in a raid on his bank by EFCC operatives, was released last night after he deposited a payment of N5 billion. According to one of our sources, the money returned by Mr. Adeola was in partial restitution for a transaction of $88 million he received from Nigeria's former Petroleum Minister, Diezani Alison-Madueke.
Mr. Adeola is expected to pay back a total of N17 billion to the recovery accounts of the Nigerian treasury within two weeks.
Also released last night was Herbert Wigwe, the Managing Director of Access Bank Plc., who was arrested yesterday after EFCC agents raided the bank headquarters in Lagos.
A source at the EFCC told SaharaReporters that some notable personalities, including Oba Akiolu of Lagos and the bank's former CEO, Aig-Imokhuede, had pressured the anti-corruption agency to grant Mr. Wigwe bail. "We refused all such entreaties until Mr. Wigwe returned $5 million." EFCC investigators said Zenith Bank had illicitly transferred the $5 million to Access Bank from a slush fund arranged by Ms. Alison-Madueke.
The EFCC source said the agency was conducting discreet investigations and recoveries of plundered funds from rogue bank CEOs who assisted Ms. Alison-Madueke and other officials of President Jonathan's administration to launder funds. He added that most of the funds were laundered through opaque accounts that were kept "off records" by bank MDS.