You're Owing Us Seven Months Pension Arrears, Pensioners Tell Aregbesola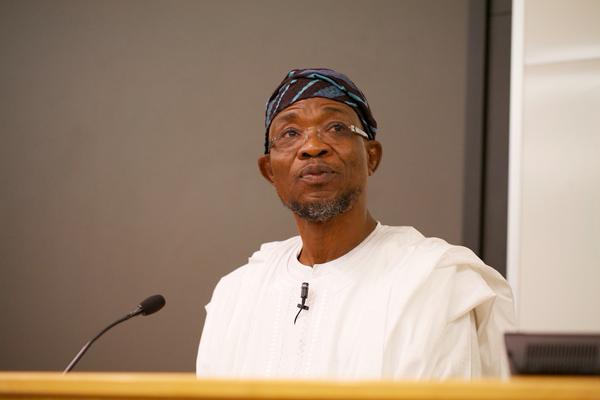 Estimated Reading Time: <1
The group of retirees of 2011/ 2012 under the aegis of Good Governance Support Group (GGSG) of the Osun State branch of Nigeria Union of
Pensioners (NUP) has declared that the State government under the watch of Mr. Rauf Aregbesola still owed the pensioners in the State,
the pension arrear of seven months, saying that no fewer than five hundred and twenty-two (522) retirees have lost their lives as a result of the non-payment of monthly pension due as at when due.
According to the statement signed by the group's Chairman and Secretary, Comrade Gbenga Oyeleke and Comrade Sola Olojede respectively, in reaction to the purported media interview granted by the so-called State Chairman of the Nigeria Labour Congress (NLC), Mr. Jacobs Adekomi, titled: "NLC Affirms Osun Govt Not Owing Salaries".
They strongly condemned the stage managed interview of Mr. Adekomi in the electronics media, insisted that they lost some of their members
to cold death mysteriously without enjoying the fruit of their labour due to the insincerity of Adekomi who was not sincere to the plight of
the workers and pensioners alike in the State, alleging that Adekomi and his cohorts signed the unauthorized Memorandum of Understanding
(MoU) with the State government in order to ensure that Aregbesola diverted the bailout funds to the State.
They said, "Our attention has been drawn to the purported stage managed Electronic media interview where the so –called Osun State
Chairman of the Nigeria Labour congress(NLC), Mr. Jacobs Adekomi stated that 'Osun State government not owing workers in the State'. We want to put it on records that Mr. Adekomi of NLC did not have power to speak for the Pensioners in the State as Mr. Rauf Aregbesola still owing pensioners seven(7) months pension due.
"We wish to state here categorically that Mr. Jacob Adekomi is not fit to be a labour leader in all ramifications and also not sincere with
the welfare of the workers, he is leading in the State. Instead of fighting for the interest of the workers which their check-off due are spending by Adekomi, but he chose to collide with Mr. Rauf Aregbesola led-State government to plug the State into the state of quagmire whereby the unborn generations will suffer the consequences".
They further alleged that Adekomi had concluded arrangement to collect the sum of N20million from Aregbesola for the celebration of this year (2016) May Day celebration, urging Mr. Aregbesola to pay the backlogs of pension arrears of retirees without further delayed.