INEC Declares David Mark Winner of Benue South Senatorial Rerun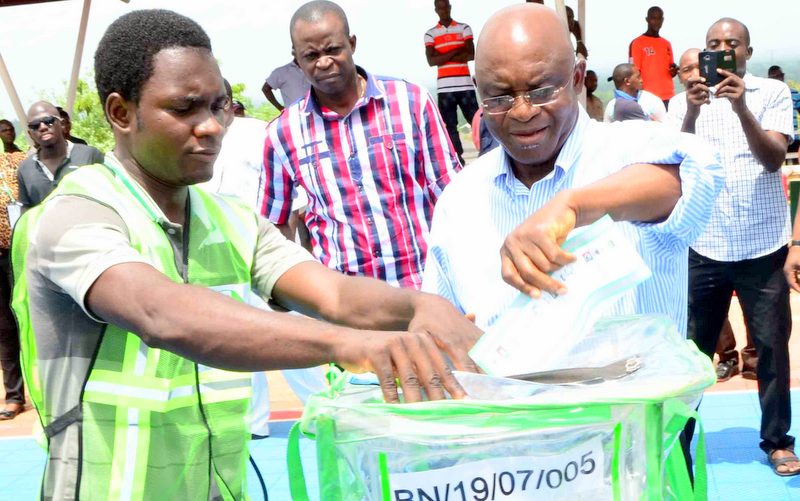 The Peoples Democratic Party has won the Benue South rerun election, making its candidate, David Mark, return to the 8th Senate, from which the court ejected him a few months ago.
In Saturday's election, Mr. Mark, former President of the Nigerian Senate, (2007-2015), was declared winner amid protests by his challenger, who demanded that the election be declared inconclusive.
The former Senate President defeated his sole challenger, Daniel Onjeh, a 41-year old former students' leader, who contested on the platform of the ruling All Progressives Congress.
The rerun was conducted after the Appeal Court annuled the March 28, 2015 election of which Mr. Mark was declared winner by the Independent National Electoral Commission.
Declaring the results of the rerun at 5.51am on Sunday, the Senatorial Returning Officer, Ishaq Eneji, said Mr. Mark garnered 84,192 votes, leaving margin of 12,571 between him and Mr. Onjeh who scored 71,621 votes.
"Having satisfied the requirement of the law, David Bournaventure is hereby declared winner, Mr. Eneji announced.