Nigerian Soldiers Protest Non-payment Of Allowance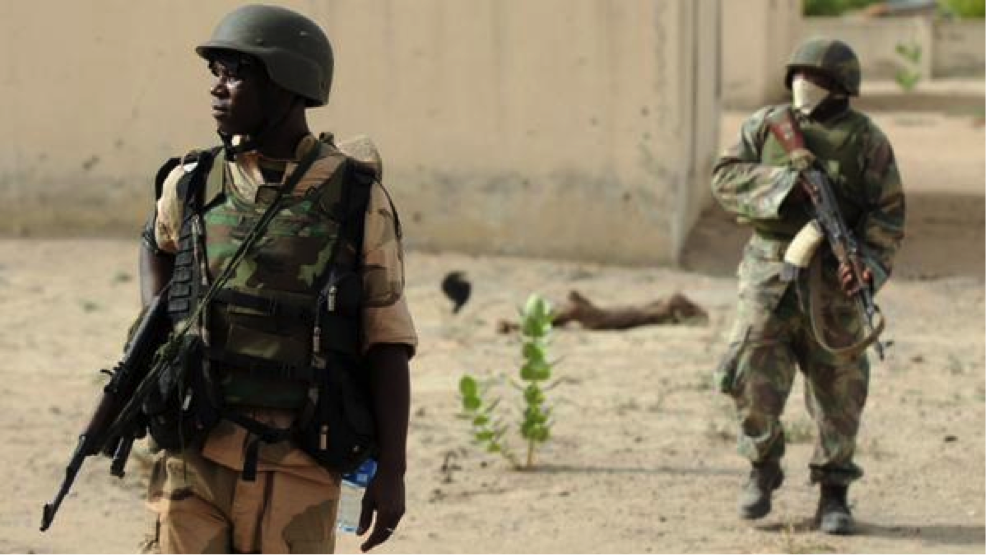 Estimated Reading Time: <1
The Public Relations Officer of the 81 Division, Lt. Col. Kingsley Samuel, has reacted to reports that 200 soldiers are not satisfied with the non-payment of three months mission allowances at the 55 Battalion Bonny Camp in Lagos, reports Punch Newspaper.
Lt. Col. Samuel said the soldiers of the 81 Division, who recently returned from a foreign mission in Sudan, were not involved in any protest.
He denied any type of unsatisfactory grumblings in Bonny Camp. "There is nothing like grumbling in that battalion. It is not true."
The grumbling soldiers were said to have been part of the 800 troops that recently returned from a peacekeeping mission in Darfur, Sudan.
The soldiers, upon their return from Sudan were redeployed to the North-East to join the battle against the Boko Haram terrorists.
The group of soldiers, believed to be led by Lt. Col. H. Dasuki, are scheduled to leave Lagos for Maiduguri on Friday(today), February 19.
However, the soldiers have reportedly stated they would not move an inch to Maiduguri until their allowances for the Sudan mission were remitted.
The payment issue, which the soldiers said would ensure that they leave money behind for their families, has not yet been resolved, the report states.