Dino Melaye Says Obasanjo's Letter To The Senate Is A Misplacement of Anger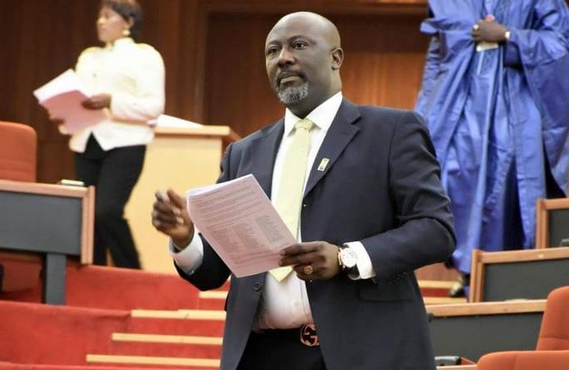 Estimated Reading Time: <1
The senator representing Kogi West senatorial district, Dino Melaye on Thursday, January 28 said that the letter sent by former President, Olusegun Obasanjo is a misplacement of anger.
He expressed his dissatisfaction in the letter stating that Nigeria must work to support the anti corruption stand of the President Muhammadu Buhari Administration.
Melaye added that he hopes the letter was not an attempt to distract the country from the Halliburton and Siemens corruption allegations.
"I have tremendous respect for president Olusegun Aremu Okikiola Obasanjo, elder statesman,respected pan Africanist and committed patriot.I went through the letter written to all Senators and members of the House of Representatives and the letter i can see is a misplacement of anger.
"Our leader is mistaken the 8th National Assembly as the same Senate Assembly that defrauded him in 2007. Those who collected his money and refused to implement the 3rd term agenda. I appeal to baba that we are not the ones please.
"After 9 years of that bribery saga,the first of its kind,I expect forgiveness to have taken place. There was the case of bribery introduced by the Obasanjo regime in the desperate attempt to remove speaker Ghali Umar Na'abba from office then. In fact there was open display of that bribery money on the floor of the house. That government exposed the National Assembly to corruption and easy money.
"While I am against corruption anywhere in Nigeria, I will not support accusations based on anger and vindictiveness. The 8th Senate should also look inwardly and purge herself of all the deliberate misgivings of the past. God bless Nigeria," said Melaye.
Bukola Saraki,the Senate president on Thursday, January 28, also responded to the letter saying that the eighth Senate is committed to a leadership of transparency and good governance.