Group Wants General Burutai Arrested Over His Involvement In The Arms Procurement Scandal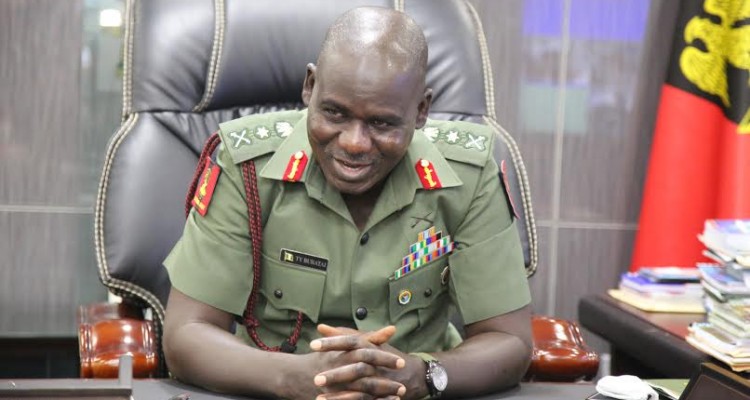 Estimated Reading Time: <1
A group known as Save The Nation Movement (STNM) wants General Tukur Buratai, chief of army staff, to be included in the ongoing probe of abuse of funds meant for the procurement of arms for the military.
Last week, President Muhammadu Buhari directed the Economic and Financial Crimes Commission (EFCC) to investigate some serving and retired military officers over procurement of Arms for the Military.
However, the group wondered why Buratai, who was said to be the director of procurement between 2012 and 2015, was excluded.
"Major General Tukur Buratai was appointed director of procurement DHQ in 2012, a position he held until May 2015 that he was appointed force
commander of the Multinational Joint Task Force (MJTNF), an appointment he held till he became chief of army staff," Steven Chilaka, national
secretary of the movement, said in a statement issued on Sunday.
"As director of public procurement at the DHQ, all procurements by the military between 2012 and May 2015 passed through his office. Our question is; how can you probe procurement of arms within this period without the involvement of Major General Buratai, the man who was the director of procurement?
"Curiously too, only retired and serving officers of the Nigerian Air Force were said to have been indicted.
"Was the army being excluded from this probe to save Major General Buratai? Or Could procurements have been made without his involvement
during the period that he was Director of Procurement?
"Definitely, it won't be funny if President Muhammadu Buhari's fight against corruption is also selective against the military as it already appears to be against the political class and the president must look into this obvious case of selective probe as a matter of urgency."