ICPC Begins Investigation Of 55 Nigerians Lai Mohammed Said Stole N1.34 Trillion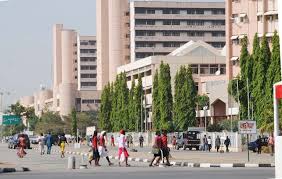 The Independent Corrupt Practices and Other Related Offences Commission (ICPC) has begun the processes of investigation that would help the Federal Government trace and recover the N1.34 trillion allegedly stolen by corrupt government officials.
A statement by the Commission said the move followed revelations by the Honourable Minister of Information, Lai Mohammad that 55 Nigerians allegedly stole over N1.34 trillion from public coffers between 2007 and 2015.
ICPC Chairman, Mr. Ekpo Nta, speaking during an appearance on Nigeria Television Authority (NTA) said that the missing money can be traced.
Mr. Nta said ICPC was analyzing intelligence reports so far gathered on the issue and would go into action at the conclusion of its analysis with a view to bringing the perpetrators to book.
He said, "Some of these revelations have put to fore the issues bedeviling the country and giving us bad names. What has now been put in the open, we have to sift it and that is what we have been doing.
'That money must come from somewhere; if it was appropriated by the government through the National Assembly, it is going to be traced. If it comes from the bank, it makes life easier for everybody."
The Chairman further spoke on new strategies being put in place by the Commission to stop the looting of public funds by corrupt civil servants and political office holders.
The ICPC boss who also spoke on the independence of ICPC stressed that he had never experienced any interference or received directives from government on any investigation.
He said, "From written reports of my predecessors, I can say that there has never been government interference. No government has ever directed me to go after anybody. The past government did not do that and the new government has not done that."