Yawa Earns Nomination For Best Short Film/ Online Video At Africa Magic Viewers Choice Award 2016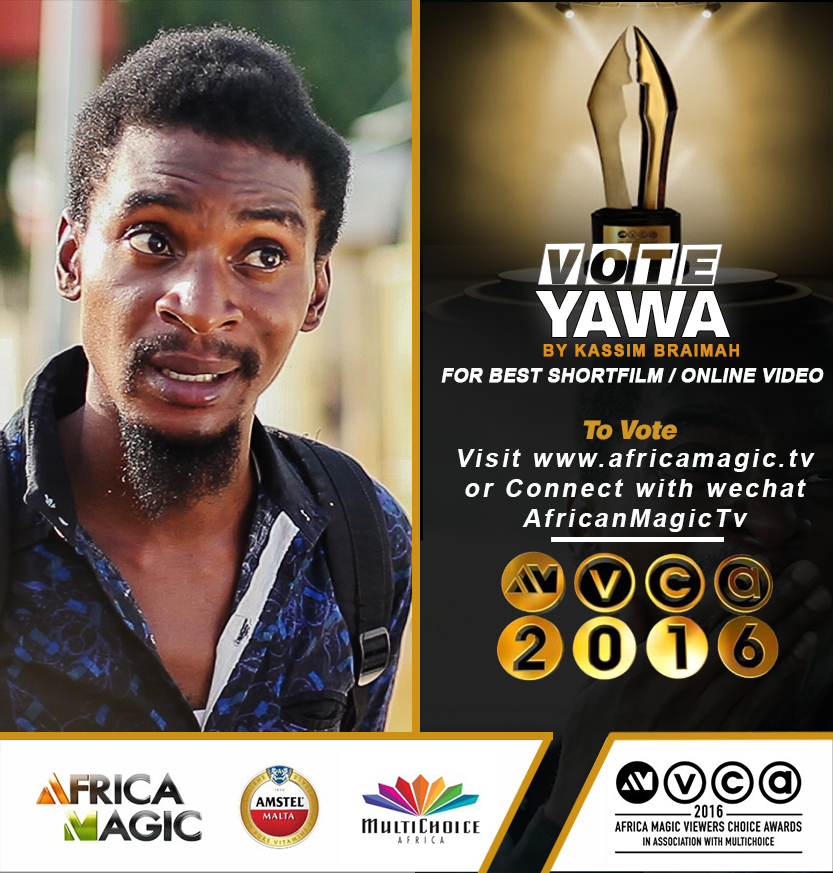 Estimated Reading Time: <1
Online media content has taken over and we are loving every minute of it.The growth of online video streaming has grown over time. With increase of webseries, shows, movies etc.
One of such online web videos making waves is YAWA.
YAWA is Created, Produced and Directed by fast rising talented filmmaker Kassim Braimah who was selected for Talent Durban at the 2015 Durban International film festival. And features the charming Sifon Okoi as Kalistus.
Yawa evokes an intense interest and attraction for the irresistible charming Kalistus, the main character, who is an unemployed youth doing anything for a quick means. He cooks up various cunny tricks in desperation to survive and sees if it pays off successful.
YAWA portrays the extent at which people go to get daily bread. A story which is told in non-linear form as each episode deals with new event but relates to the main theme and subject matter. Every episodes can stand alone as a short film.
With over 300,000 views on YouTube, Yawa has earned a nomination for Best Short Film/ Online Video at the prestigious Africa Magic Viewers Choice Award 2016. Log on to www.africamagic.tv to register and vote.
And in the next couple of weeks due to popular demand, more stimulating, spellbound episodes will be on YouTube for your viewing pleasure. Go to www.Youtube.com/Yawaskits to watch, Subscribe and send your feedback.
PS: Photo Credit: Ademola Olaniran