PDP Says APC That Repeatedly Slammed The Last Administration, Cannot Tolerate Constructive Criticisms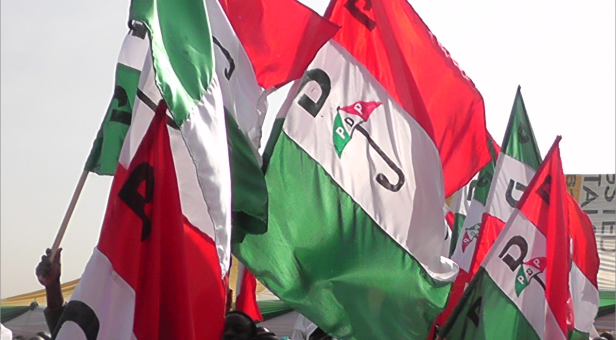 Estimated Reading Time: <1
The Peoples Democratic Party (PDP) has criticised President Muhammadu Buhari and leaders of the All Progressives Congress (APC) over their inability to accept constructive criticisms of their administration.
In a statement released on Saturday, the PDP National Publicity Secretary, Olisa Metuh, said it was unfortunate that the APC and its leaders, who made a pastime of chastising the last administration, cannot tolerate constructive criticisms.
"Unlike the APC that denigrated the office and person of former President Jonathan by wrongly depicting him as 'clueless and incompetent', the PDP remains the most decent, mature and constructive opposition party in our democracy and we have evidenced great respect for the person and exalted office of President Muhammadu Buhari.
"During the Goodluck Jonathan presidency, Mallam Nasir el-Rufai, while in the saddle as interim Deputy National Secretary of the APC, in a post on his twitter page, described President Jonathan as 'lazy, docile, incompetent, clueless, hopeless and useless leader.' Other APC leaders made raining abuses on Jonathan a past time.
"The PDP is a very responsible opposition party; our leaders are mature; and we have demonstrated so in our critique of the President's responses during the maiden Presidential Media Chat. We have reviewed President Buhari's performance and concluded that it was uninspiring
"The entire world listened to President Buhari during the chat and went away with different impressions. We did and came up with the theme of our initial reaction that portrayed him very appropriately as a tyrant."
"And for purpose of clarity, a tyrant is a ruler who has complete power over a country and who uses the power in a cruel and unfair way, which was why we recommended the suspension of the operation of the constitution so he can rule for the next four years as a maximum ruler."