Kano Government Deports 60,000 Beggars To Four States, Other Countries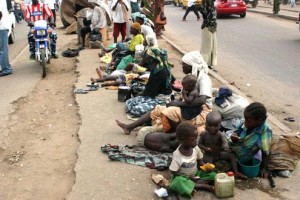 The Kano State Hisbah Board has repatriated 60,822 beggars to their respective states of origin and other countries between 2014 and 2015.
The director-general of the board, Abba Sufi, made the disclosure in Kano yesterday during an interview with the News Agency of Nigeria (NAN).
He said the beggars were arrested at different locations within Kano metropolis.
He said, "Some of the beggars were arrested and handed over to the police, while others were taken to court for proper prosecution."
Sufi added that those arrested were made up of 20,348 adult male and female beggars and 10,658 children beggars.
He explained that out of the number, 12,310 were from Kano State while 16, 988 were from Katsina, Kaduna, Jigawa and Niger states, while 270 were foreigners.
But Sufi did not disclose the countries the beggars were deported to.
He further stated that 22 beggars were handed over to the police, 82 were taken to court while 86 who were found to be suffering from mental disorder were referred for medical attention.