Suspects Fingered In The Ongoing Arms Procurement Scandal Run To Obasanjo For Intervention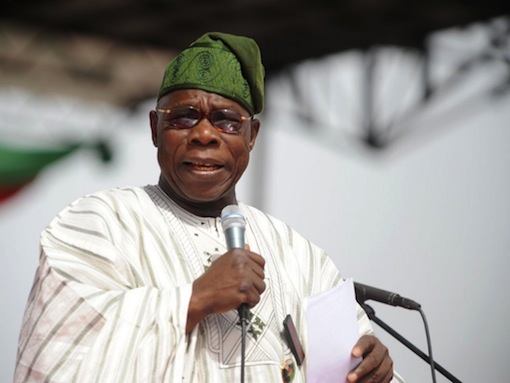 Estimated Reading Time: <1
As the Economic and Financial Crimes Commission (EFCC), continue to quiz more prominent Nigerians involved in the $2.1bn arms purchase deal, THE PUNCH is reporting that some of the suspects have been reaching out to ex-President Olusegun Obsanjo to intervene on their behalf.
Although, the report did not mention names of the suspects, it said a trusted aide of the former President confirmed the development.
The report added that those reaching out to the ex-president wanted soft-landing.
"I can confirm that," the newspaper quoted one of the former president's trusted aides in a telephone chat on Saturday night.
Obasanjo, who played a major role in galvanizing local and international support for Candidate Muhammadu Buhari prior to the 2015 election, is believed to have the ears of the current president.
However, the source said Obasanjo was not likely to accede to the requests of the highly influential Nigerians involved in the scandal.
Some staff of the office of the National Security Adviser, who made useful statements to investigators of the Economic and Financial Crimes Commission, had named several prominent Nigerians in politics, business, governance and the media as beneficiaries of several "suspicious payments".
But the Obasanjo aide said those who hoped the former president would help them to pervert the course of justice were in for a shocker.
He said, "Of course, some of the people involved in the scandal are reaching out to Baba (Obasanjo). They want soft-landing. People would always reach out to him. But we all know Obasanjo's disposition to some people and what he thinks of them.
"Moreover, the revelations are serious. Even if only 10 per cent is true, it is still serious. Also it is important to stress that what have been revealed are the things that we know. How about other deals that we do not know? We are talking about the office of the National Security Adviser, how about what happened in other places: Education, Finance, Aviation etc?"