Bayelsa Election: PDM Candidate Siasia Says There Was No Election, Parties Involved In Irregularities Should Be Disqualified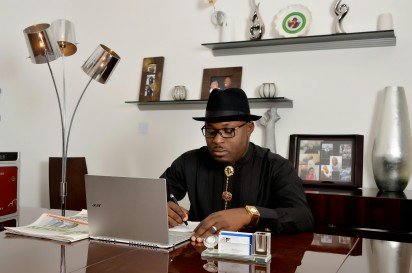 Estimated Reading Time: <1
The candidate of the Peoples Democratic Movement in the ongoing governorship election in Bayelsa State, Siloko Siasia, has alleged irregularities, financial inducement and has called for the disqualification of parties and candidates involved in the irregularities.
?Siasia, in a press statement signed my his media aide, Michael Abimboye, alleged that there were cases of thumb-printing of ballot papers in some areas of the state.
"No election took place in Bayelsa state. It was political bazaar, the highest bidder. INEC should immediately look into this and disqualification of political parties involved in the financial inducement, violent and electoral irregularities, Illegal thump priniting of ballot papers.
Mr. Siasia said thumb-printing of ballot papers contravened the Electoral Act and should be checked immediately by the security agencies.
"I am also using this opportunity to call on the security agencies to do something about it immediately. ?I don't believe that with the level of commitment we got from the INEC Chairman, this kind of irregularities took place.
"I experienced some government officials with large number of PVCs on election day. What where they doing with such a large number of PVCs? For government officials to have large numbers of PVCs, then the election cannot stand.
"Security agencies should do their own investigation and bring such persons to book because I believe they contravene the Electoral Act. We must ensure that such kinds of people are taught the lessons of their lives."