Don't Use Your Media Platforms To Divide Nigeria, Lai Mohammed Begs Media Owners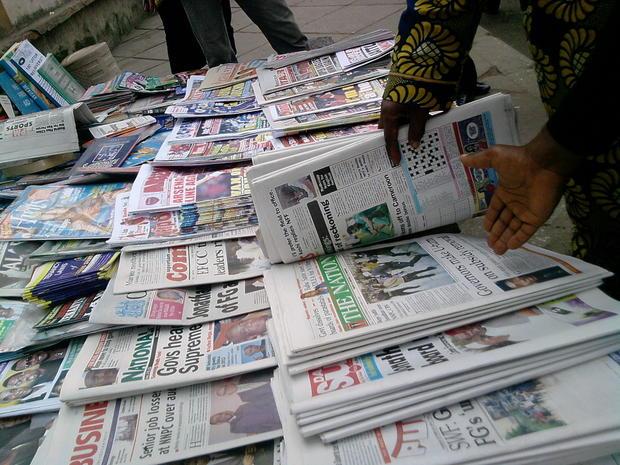 The Minister of Information and Culture, Alhaji Lai Mohammed, has appealed to the private broadcast media owners in Nigeria not to allow their platforms to be used to propagate ideas that can hinder national unity.
The Minister made the appeal in Abuja on Monday when he met with the Northern Broadcast Media Owners Association (NBMOA), who paid him a courtesy call in his office.
"They (private broadcast media owners) must realize that in order to be able to practice their profession at all, they must first have a peaceful and united country. It is important for the private broadcast media owners to avoid the temptation to use their platforms to promote ethnic or religious agenda that are inimical to the emergence of a strong, peaceful, united and developed nation," he said.
Alhaji Mohammed reminded the private broadcast media owners that irrespective of their location, they have a wide reach because their news and programmes are routinely uploaded to their websites, where they can be assessed by anyone with access to the Internet within and outside the country.
The Minister said radio and television constitute a very powerful platform, because they are instant, emotive and are the sources of news and information for a large number of people.
"That also increases their ability to help shape opinions, one way or another. This is why owners of such powerful platforms must exercise a high level of responsibility, be patriotic and also ensure that they put the national interest above sectional or sectarian considerations.
"Lest we be misunderstood, we are not asking you to shut out those whose opinions may not agree with yours. We are saying you must show great restraint in turning your platforms over to those whose opinions serve to divide us as a people," he said.
To buttress his point, Alhaji Mohammed mentioned the role played in the 1994 Rwandan genocide by the Radio-Television Libre des Mille Collines (RTLMC).
"RTLMC, which began broadcasting In June 1993, helped to prepare the ground for genocide in Rwanda by demonising the Tutsi and encouraging hate and violence. In the end, over 800,000 people died in that genocide," he said.
The Minister said that for too long, Nigerians have taken the country's unity for granted, adding that, "We have failed to make a conscious effort to continue to play up those things that unite us, while playing down the ones that divide us. We have failed to take a cue from countries like Canada, which would have lost the province of Quebec but for its consistent and conscious effort to work on the country's unity."
He sought the support of the NBMOA for the nationwide campaign, to be launched soon by the ministry, "to change the way we, as Nigerians, do things", as well as support for the war on terrorism to enable Nigerians to know that it is not just a war for the military but also a war for all Nigerians, hence they must give the military all the necessary support.
Responding to the issues raised by the Chairman, Executive Council of NBMOA, Dr. Ahmed Tijjani Ramalan, the Minister assured the association that he would consider their requests in a most impartial and objective manner, especially the need for a level playing field for all broadcast media owners.
Earlier, Dr. Ramalan congratulated Alhaji Mohammed on his appointment as Hon. Minister of Information and Culture and expressed the commitment of the association "to positively respond to government policies that will be aimed at rebuilding nd preserving the sanctity, integrity and unity of the Nigerian state".
He said the NBMOA consists of 15 licensed private broadcast operators with a combined platform of 22 radio and television stations, employs more than 5,000 Nigerians and has an audience base in excess of 50 million.