Kogi Group Wants APC Leader, Tinubu Arrested Over The Demise Of Audu, Allege Assassination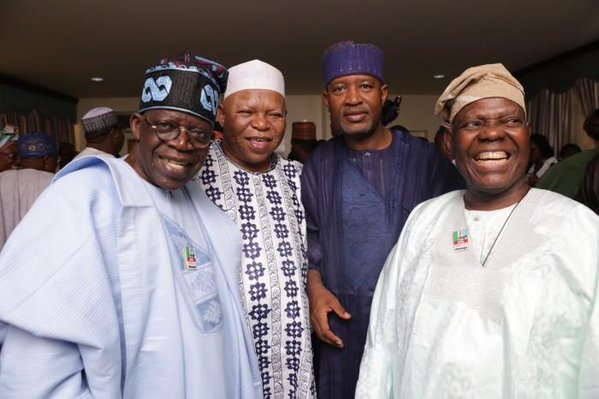 Estimated Reading Time: <1
The Inspector General of Police has been asked to commence an investigation into the death of Prince Abubakar Audu by a group called the Kogi United Forum.
Yhe forum accused All Progressives Congress, APC leader Asiwaju Bola Ahmed Tinubu for the murder of Audu, who was the party's candidate at the recently held governorship elections in Kogi state.
Audu, who was governor of the state between 1999 and 2003, reportedly shared a meal with Tinubu a short while before vomiting blood and eventually passing on.
The group had claimed that Tinubu had prevented news of Audu's demise from being announced so that his deputy, Lagos-born Abiodun Faleke could be declared governor.
The forum's national president, Tunde Aina, in his statement made available to 360nobs, the group demanded "the immediate investigation of the death of Abubakar Audu as a case of cold-blooded murder and political assassination."
He also demanded "that the National Leader of the All Progressives Congress (APC), Asiwaju Bola Tinubu be immediately arrested by the Nigerian Police and investigated thoroughly for the murder of Audu."