El-rufai Sees Himself As An Emperor & Has Succeeded In Distributing Poverty In Kaduna Says Shehu Sani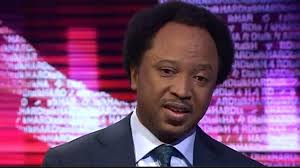 Estimated Reading Time: <1
Senator Shehu Sani, the human rights activist turned politician representing Kaduna Central Senatorial zone had an interview with Vanguard's Livinus where he describes Governor Nasir El-Rufai of Kaduna state as an "Emperor" distributing poverty in Kaduna….
Read What he said below…
The problems between El-Rufai and me began during the primary elections. I was not his favourite candidate for the primary election because he had his own candidate who I defeated. He has now taken the position of empowering his own candidate to come over and fight me while grooming others who are all set to fight me.
The second aspect has to do with his style of governance. Many people say that as a politician, you are not permitted to speak against any of your own publicly. But I don't believe in that. If you can speak out against your brother or sister, you can speak out against your neigbour and people with who you share the same religion, there is nothing wrong in speaking out against a person simply because he is from your political party.
Kaduna is today being presided over by a man who perceives himself as an Emperor. He has emasculated the political party. If you go the party headquarters in the state, nothing is happening there because he has appointed the leading members of the executive into his government and now, you don't see anybody in the secretariat.
He has marginalized all those who struggled and fought to build the party in the state and made it possible for the party to win the general elections. He has also marginalized people who contested the elections with him. He has unleashed a style of governance that delivers no result other than hardship and pain on the ordinary people. He is out to experiment the Adam Smith's School of Thought, on Kaduna.
All the steps he has taken are steps meant to enrich consultants, commissioned agents, the rich, contractors and middle men. His policies are not aimed at lifting the people out of poverty or unfolding people-oriented programmes. He has a conservative, capitalist and retrogressive world view. The world is moving east and he is insisting that we go west. So, I do not live on the same frequency with El-Rufai.
I am from the left wing of the political divide and he is from the right wing. My background is that of activism and his own background is that of an accidental civil servant and now the governor of the state. He has been out of Kaduna for over two decades and APC brought him back to Kaduna. He is so detached and disconnected from the people on the ground.
While governors from other states are building mass housing estates, El-Rufai wants to build a five star hotel, amusement parks and shopping malls in Kaduna. He wants to remove the destitute from the streets, hide them somewhere and create an impression that he has achieved. He has brought in an Abuja real estate mentality into Kaduna.
He wants to mortgage Kaduna to private property, private interest and private business consultants. I am disturbed about that. I do not support a man who will plunge our state into debt and erect monuments that will be credit to him and leave debt to our children and grand children to pay. I have issues with my own political relationship with him.
I have issues with his relationship with those who fought and struggled for us to win the elections and I also have issues with how he governs Kaduna State. He has alienated the workers, the political class, the religious leaders, both Muslims and Christians and he has alienated the youth and women. He governs the state through Twitter and Facebook accounts.
He runs an impressionable government that gives people outside the state an impression that he is building a Dubai in Kaduna but facts on the ground depict the contrary. You need to go and see what is happening there. The activities of government now run around the Government House.
The people are crying that he has imported experts to take over the affairs of the state. So, we are deeply concerned. We need to understand that in Kaduna, APC does not have total control of the state. APC has the northern and central Senatorial zones while the southern part of the state is still PDP. If we don't take measures in winning the heart of the people, we will stand a serious danger in 2019 because the balance between the APC and the PDP in the state is still very fragile.