Breaking: Despite Court Ruling, DSS Raids Dasuki's House In Abuja, Stops ex-NSA's Trip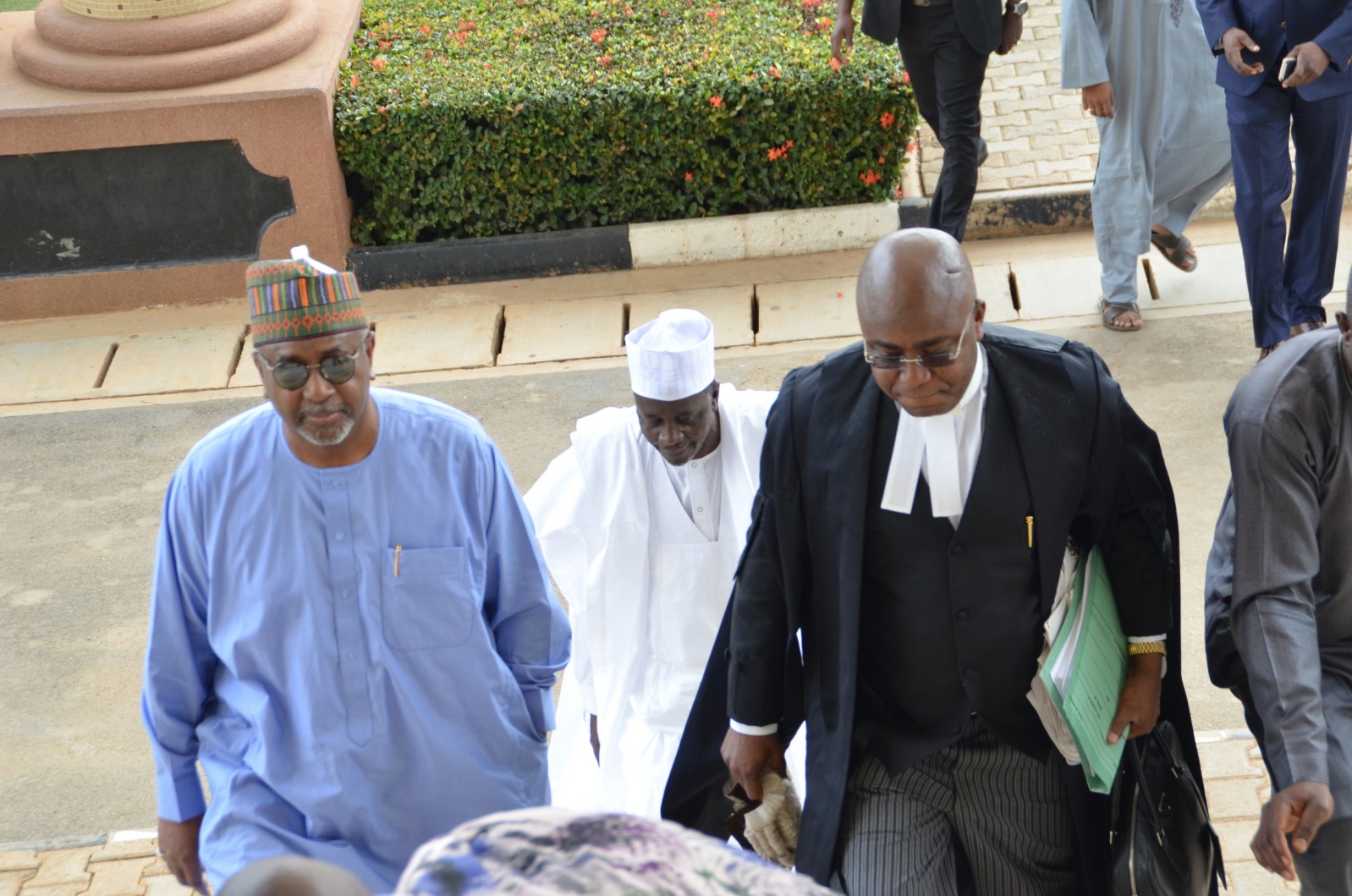 Estimated Reading Time: <1
Operatives of Nigeria's Secret Police have a few minutes ago, invaded the Abuja residence of Colonel Sambo Dasuki (Rtd) with a view of arresting him.
Dasuki, who served as National Security Advisor (NSA) to former President Goodluck Jonathan was in September 2015, charged to court by the Department of State Security Services (DSS, also called SSS) for being in possession of seven rifles without a license. He was granted bail on self recognition.
Sources say operatives of the DSS have invaded Dasuki's residence at about 10am, Thursday, November 5, 2015 with a view of re-arresting him for unknown reasons.
"Armed operatives of the SSS have presently barricaded the gate of Dasuki's house," the source, who did not want to be named told our reporter. "They want to rearrest him for undisclosed reasons. They claim to be here on 'orders from above'."
NewsWireNGR recalls that Dasuki had floored the Federal Government and Department of State Service (DSS) in one of the first ruling of Federal High Court (FHC) sitting in Abuja, which granted his application for speedy and urgent medical treatment abroad.
The presiding judge, Justice Adeniyi Ademola in his ruling, dismissed the counter argument by the Prosecuting Counsel, opposing Dasuki's need for medical check-up outside the country.
Justice AdemoIa held that in criminal trial an accused person is assumed innocent until proven guilty and that a citizens health is very paramount in any trial case and before the law.
He therefore ordered for the release of the applicant's international passports to enable "him to attend three-weeks medical treatment".
The presiding judge also "ordered the registrar to release the passport to the defendant with a caveat that "when the defendant returns he must submit his passport within the 72 hours to the Court Registrar".
The former NSA was first charged on Monday August 24, 2015 on a one count charge of illegal possession of firearms but was immediately granted bail on self recognition with Justice Ademola ordering the DSS to submit his seized passport to the court registrar.
On the day of the hearing, the prosecutors brought additional charges bordering on possession of local and foreign currencies against Sambo Dasuki and also sought for Secret Trial of the case.
Concerned about his ill-health, Dasuki asked the court for the release of his travel passport to enable him attend to his personal health issues abroad and as well objected to the secret trial requested by the federal government, preferring open trial of the case for the benefit of the public.