WATCH President Buhari Declare "Nigeria Is Broke, We Can't Pay Salaries"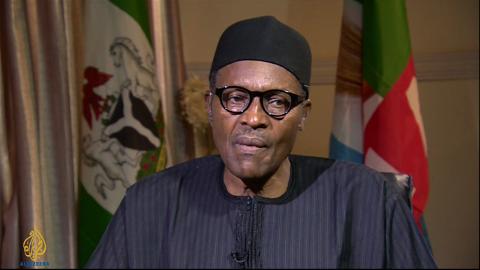 President Muhammadu Buhari has dropped hints that his government would prune the number of ministries in the government bureaucracy because Nigeria is broke.
He also hinted that he appointed 36 ministers to fulfil the spirit of the constitution and that some of the ministers may not be assigned portfolios.
He said they would however sit at cabinet meetings.
He said Nigeria was materially and morally vandalised by the Jonathan administration and at the moment, the country is having great problems paying workers.
'Where is the money', the President shot back at his interviewer, as he underlined the great financial crisis that Nigeria is going through.