Saraki's Persecutors Are In My Party, The APC, Says Senator Shehu Sani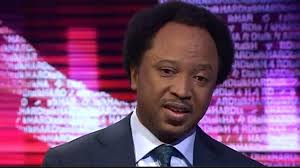 Estimated Reading Time: <1
The senator representing Kaduna Central Senatorial District, Shehu Sani has stated that Senate President Bukola Saraki's trial at the Code of Conduct Tribunal was fueled by those who see him as a threat in 2019.
Speaking with Leadership, the Senator said, "Saraki's problem is being engineered, fanned, propelled, sponsored and sustained by forces that see him as a threat to them in 2019 or 2013."
"Where else will they come from? It is just a matter of time the identity of those who are interested in Saraki's case will become open. Right now, they are in the back shooting missiles, but it is just a question of time, light will cast on their faces and their activities will come to the open," he said.
According to him, "the Saraki threat is not for this government, it is for what is coming ahead. So Saraki is a guinea pig of a conflict of ambition whereby if he wasn't a senate president, he couldn't have been in this spot light. And if he is not a threat in the future, he wouldn't be passing through what he is passing through now.
"If Saraki is in contest with Buhari, I will support Buhari, but Buhari has never said Saraki is in contest with him. He has never told us that and with his philosophy of being for everybody and for nobody, it also exonerates him from the problem Saraki is facing today," he added.