APC Chieftain Actually Advocated For The Suspension Of Nigeria's Constitution To Enable Buhari Perform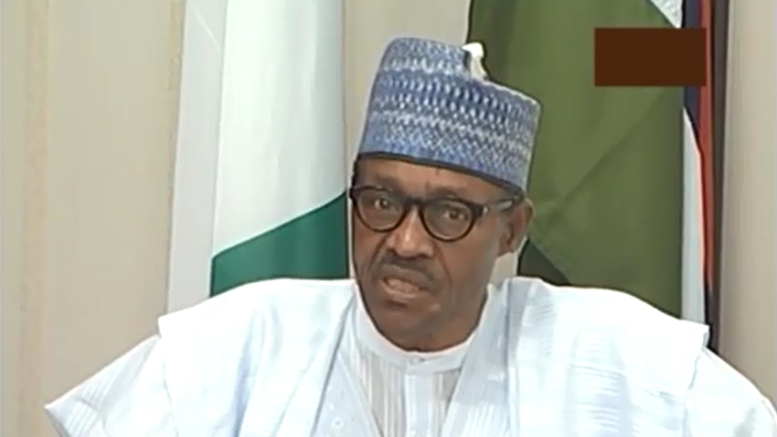 Estimated Reading Time: <1
The former Minister of Police Affairs, Dr Ibrahim Yakubu Lame has advocated for the establishment of emergency powers to the President instead of following the long process that will deter the speed action when necessary, reports Nigerian Pilot last month.
The former Minister made the remark while fielding questions yesterday from newsmen in Bauchi where he tasked Nigerians to see the emergence of President Muhammad Buhari on the leadership of the country as necessary condition for peace, development and credible change in the polity.
According to him, the leadership of President Muhammad Buhari under the All Progressives Congress (APC) in which change was yearned for by Nigerians is geared to remove institutional decay, corruption and incompetence in the system that has affected so many sectors in the country, urging President Buhari to re-establish capacity, competence and integrity in national leadership at all levels including the private sector and the public sector.
He advocated for the bestowment of emergency powers on President Muhammad Buhari that will not destroy democracy but make the system to effectively function, work and arrest the fundamental issue of decay in the society, saying that democracy is about the welfare, security and safety of the people, so there is need to take steps to ensure that Buhari succeeds without compromising the concept of representation.
The APC gubernatorial aspirant in Bauchi state during the last elections noted that noted that Nigerians now have a leader who demonstrated the desire and capacity to change; hence an environment must be created for him to achieve that change. "We can do that for certain number of years, say in the next four years let's do away with certain obstacles that will stop Buhari from functioning. After that, if it is not possible we add another four years, eight years in a life of a nation is not much to re-establish and re-position it is just doing what is expected. So if there are issues within the Constitution that are abused or being manipulated to stop Buhari from succeeding, we must remove or set them aside for now without compromising the fundamental position of the constitution", he added.
The one time education commissioner in the state stressed the need for the legal system, Law and Constitution be respected as they are all meant to provide for the security of lives of Nigerians, their properties and future, adding that societies always look at their peculiar situations and do things that will help them, recalling that when late President 'Yar-Adua was sick, the same Nigerians called for doctrine of necessity. "Such call was never in our Constitution but we invoked the issue of doctrine of necessity and then Goodluck Jonathan was made to act to avoid possible collapse of the system, so I believe we need to look at that.
Though the situation has not reached that position but there are signs, like the leadership crisis in the National Assembly which is uncalled for," he added. He said that it was important to build and fix the country by removing leakages which President Buhari has started doing, especially by making public institutions work, allow rule of law to prevail, avoid wastage, and establish transparency and good governance. –