"Buhari Represents Darkness" – Asari Dokubo Likens Nigeria's President To Hitler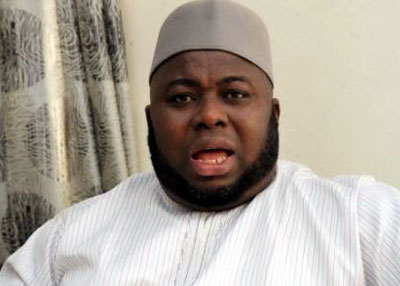 Estimated Reading Time: <1
Leader of the Niger Delta Peoples Volunteer Force, Asari Dokubo, has said that President Muham­madu Buhari's administration has failed to meet the expectation of the people as it lacks any focus to reposition the na­tion. In this interview, he speaks on a lot of issues with Sun Newspaper.
Excerpts:
President Muhammadu Buhari has spent 100 days in office, what are your reflections on the effort of his administration so far?
We are all here and we have seen that the government of President Buhari has no di­rection. The government so far has achieved nothing but to make noise. All sorts of lies are being told that power is stable. I do not know where power is stable because where I am staying, there is no power. It may be stable in other places but maybe it is a punishment to us. Perhaps, we are among the seven per cent that did not vote for him, so we are being punished. He has not built anything and there is no policy thrust. There is no economic poli­cy and there is nothing in place to show that a government is in power. Somebody is manag­ing the country as a sole administrator. This is how Hitler came. Everybody who supported him was applauding him until it was too late.
What is your take particularly on the issue of appointments, which many believe is lop­sided in favour of the North?
I am not interested in the issue of appoint­ment and I am not expecting that he should appoint me. If he does not find his followers and those who supported him among our people worthy of appointment, why should I speak for them? They betrayed us. So, if it is the reward for their treachery, so be it. I am not interested. They knew him. They knew that this is what Buhari is before they brought him and said we should vote for him and they led him to power. So, whatever they are do­ing, they knew that this is the way he would behave. Why should I bother? If he likes, he should appoint his children. I do not care. That is their business and so how does that affect me.
In your calculation, what is the future of Nigeria under President Buhari? In the next four years of Buhari's administration, what are we likely to see?
Nigeria has no future under President Bu­hari. There is no more rule of law since this administration came on board. So, because Akwa Ibom is a Peoples Democratic Party (PDP) state, the State Security Service (SSS) would invade the state Government House and do whatever pleases them. That is demo­cratic sacrilege. The tribunals in Rivers State, they would just go to the tribunal and find out that the chairman has been changed and that a new chairman has been brought in place of the former one. Just all sorts of things go on and people have no respect for the rule of law. The court would give an order and the Independent National Electoral Commission (INEC) under President Buhari's nephew, Mrs Zakari would give a different order. So, these are the issues and I think that what Pres­ident Buhari is doing has vindicated most of us who said that this man is not even qualified to be a councillor let alone being the chair­man of a local government. And we are now talking about the president of Nigeria. It is an assault, an affront on Nigeria that a man like this is made the president of the federal repub­lic of Nigeria. We are becoming a laughing stock. When people are celebrating him, we just laugh. Seriously, Nigeria is becoming a laughing stock among the comity of nations. He goes somewhere and he calls somebody a different name and he commits all sorts of blunders and then people are saying there is progress in the country since he came. How can there be progress when the economy of Nigeria has almost collapsed. I saw it on CNN that the economy of Nigeria has shrunk by 25 per cent in the last three months. So, in four years, how would the economy be under Pres­ident Buhari's administration?