Chadian Government Executes 10 Boko Haram Members By Firing Squad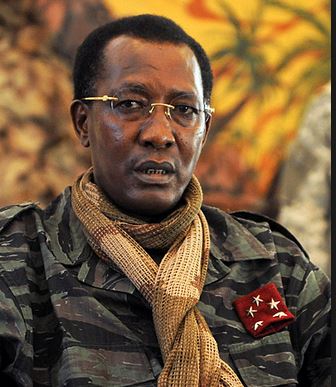 Estimated Reading Time: <1
Chad has executed 10 members of the Nigerian Islamist militant group, Boko Haram, by firing squad, only 24 hours after they were sentenced on terrorism charges, security sources revealed on Saturday.
"They were shot this morning at the Massaguet firing range," said one of the sources, referring to a city about 60 km (40 miles) North-East of the capital, N'Djamena.
Among the executed was Mahamat Moustapha, a 30-year-old Cameroonian who was accused of masterminding a series of attacks on N'Djamena.
More than 40 people were killed in those attacks in June and July, prompting Chadian President Idriss Deby to introduce a series of tough new anti-terror laws, with Deby stating that the Boko Haram movement could be destroyed by the end of the year.
Meanwhile, the Department of State Services (DSS) has foiled an attempted attack on the Nnamdi Azikiwe International Airport (NAIA), Abuja, by the dreaded Boko Haram terrorists and arrested a 14-year-old suspect while the mastermind is now at large
In a statement signed by Mr Tony Opuiyo on behalf on the DSS, which was made available to news men in Abuja, yesterday, the agency stated that the defiant group had mounted a spying network at the airport last week before their plan was thwarted by its operatives in collaboration with the NAIA aviation security outfit.
The statement explained that in the process, the DSS arrested a 14-year-old teenager identified as Sulaiymon Abdulrahman (a.k.a Sunday Ajayi), who was monitoring travellers' movements, passengers screening, boarding procedures and other processes at the departure and arrival halls of the airport.
According to the DSS, "on August 24, 2015, the agency, in liaison with NAIA aviation security, arrested Abdulrahman who confessed that he infiltrated the airport with the assistance of one Dauda Sadiq (a.k.a Peter) who is presently at large.
"Abdulrahman further revealed that Sadiq directed him to spy on the installation and pass to him information in respect of travellers' movement, boarding procedures and other processes at the airport," the statement added.