Trouble For Nigeria As Crude Oil Falls To $38.40, The Lowest Since 2009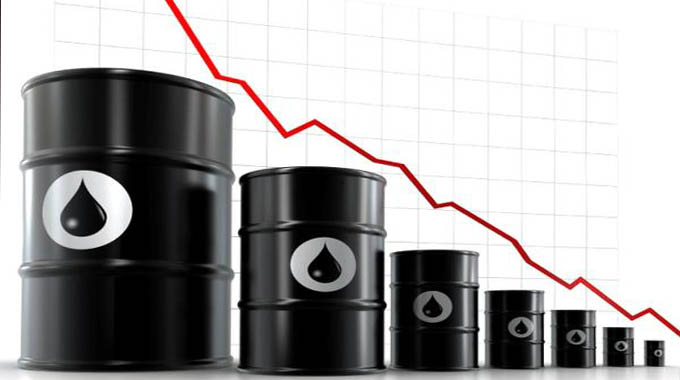 Estimated Reading Time: <1
The lull in the crude oil market has continued unabated as crude oil price of 12 OPEC Basket closed $39.50 per barrel, Brent crude closed at $42.80 per barrel while US light crude closed at $38.24 per barrel, the lowest since early February and March 2009 respectively gathered Agency Reporter.
Northwest Europe spot propane and butane prices hit levels not seen since 2003on Tuesday, on a day in which the ICE Brent crude futures complex settled six per cent down to a six and half year low of $42.69 per barrel.
CIF refrigerated propane large cargoes fell $21/mt to $258/mt, a low since September 25, 2003 when the market was assessed at $255/mt.
CIF large butane cargo outright prices fell $17/mt to $245/mt, its lowest point since September 19 the same year.
LPG, like other oil products, is highly exposed to the underlying price of crude oil.
The price of crude dropped more than five per cent August 8 in the United States, with traders attributing this to the China-led economic slowdown.
The effect of declining crude is affecting the domestic economies of countries like Nigeria and Venezuela that depend mainly on crude exports for their foreign exchange earnings.
The situation has resulted into poor implementation of 2015 budget in Nigeria, non-payment of workers' salaries in the civil service and non execution of capital projects like roads, hospital and other infrastructure.