LASUTH Medical Director Begs Men To Leave The Sucking Of Breast For Babies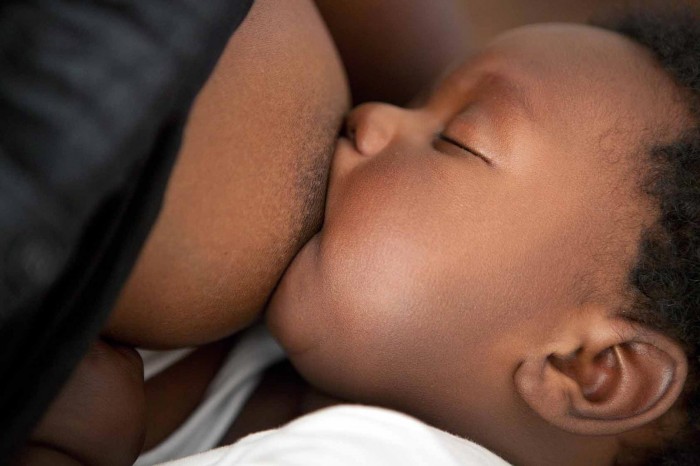 Estimated Reading Time: <1
Lagos State University Teaching Hospital (LASUTH) Chief Medical Director (CMD), Prof Wale Oke has urged men to stop competing with their babies to suck the wives' breast. Oke enjoined the men to allow their babies to enjoy their natural meal.
He spoke yesterday at the World Breastfeeding Week (WBW). The programme was organised by LASUTH Community Health Department in conjunction with the hospital's Pediatrics.
According to him, the benefits of exclusive breastfeeding are many.
He said: "When a mother breastfeeds her baby, it creates bond between them. It is also a natural family mechanism as mothers cannot get pregnant. Breastfeeding mothers do not have bone diseases, breast and ovarian cancers."
Oke said the state has created an enabling environment for mothers with its policies to work and still feed their babies.
"Working and breastfeeding can go together if mothers try because it is necessary to have healthy babies," he said.
Wife of Lagos State Governor, Mrs Bolanle Ambode urged mothers to breastfeed their babies exclusively for six months so that they can be healthy.
This, according to her, will prevent babies from coming down with childhood diseases, such as cough, diarrhea and catarrh, among others.
Mrs. Amode, represented by the Permanent Secretary of the state's Civil Service Pension Office, Mrs. Ademola Olabowale, said medical science has made it known that breast supplies basic nutrients to newborns, adding that the breast milk remains the most important protein for babies' growth.
"The World Health Organisation (WHO) recommends exclusive breastfeeding for six months, and mixed breastfeeding up to two years," she said.
Breast milk, she said, usually helps to build the immunity for the newborns, saying it would protect them from childhood killer diseases.
The state government, she said, has reviewed maternity leave for women in the state Civil Service from three to six months, adding that Lagos State is the only state in Nigeria where men go on paternity leave to support their wives with the burden of raising a new baby.
Head of Department, Community Health, Dr. Yetunde Kuyinu said the week would help to improve babies' health.
She said the WBW is celebrated every year from August 1st to 7th in more than 170 countries to encourage breastfeeding and improve the health of babies.
She said working mothers can actually breastfeed their babies.
"It is a known fact that many of our working class nursing mothers face a lot of challenges combining breastfeeding with work either at their work setting or at home. They tend to stop breastfeeding very early in the life of their babies, thus losing the dual benefits breastfeeding provides for both mother and child," she said.