Just In: APC Proposes Femi Gbajabiamila As Deputy Speaker, Wants Lasun To Resign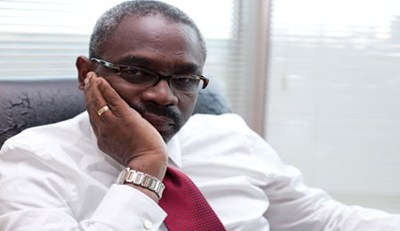 Estimated Reading Time: <1
After hours of negotiations on Monday night, the top hierarchy of the All Progressives Congress (APC) has proposed that its preferred candidate for majority leader, Femi Gbajabiamila, should become the deputy speaker.
A member of the house of reps informed TheCable that the proposal means Yusuf Lasun, who was elected deputy speaker on June 9, will have to voluntarily step down — since he can only be removed by two-thirds majority of the house and that is not thought to be on the cards.
Lasun had on Monday vowed not to be forced out and the issue remained unresolved even after the meeting ended in the early hours of Tuesday ahead of house resumption.
TheCable is reporting that other highlights of the proposals include the choice of principal officers and composition of committees. If the proposals are accepted, Gbajabiamila will become deputy speaker and will be allowed to nominate chairpersons for 60% of the "Grade A" committees, including finance.
The speaker, Yakubu Dogara, will nominate the principal officers — majority leader, deputy majority leader, chief whip and deputy chief whip — while also nominating chairpersons for three "Grade A" committees — appropriation, customs and public petitions.
"Grade A" committees are the most coveted in the house because of the influence and the financial clout. "The only stumbling block now to the resolution of the crisis is Lasun, who has said he will not resign to allow Femi to become deputy speaker," the source said, hinting that if Lasun does not resign, Gbajabiamila may end up not occupying any position in the house.
According to the source, Gbajabiamila, having been minority leader for four years, can only be majority leader or deputy speaker. "You cannot reasonably expect Femi to be chairman of any committee, so he may just take the back seat if the deputy speakership does not work out," the rep told TheCable.
"Dogara wants to pick the principal officers himself and the party is not opposed to that. He will be working with the principal officers. If the principal officers are not in your camp, then you are a figurehead speaker and you cannot claim to be in control of house business."
The option of deputy speakership was open to Gbajabiamila after he was narrowly defeated by Dogara in the speakership race on June 9, but the emotions of the moment truncated that option.
Lasun was voted deputy speaker, defeating Mohammed Monguno, who is in Gbajabiamila's camp. At the time of reporting, the final picture was still not clear — hours to the reconvening of the house. A meeting convened by President Muhammadu Buhari on Monday night was stalemated as both camps came out singing discordant tunes on the outcome.