Breaking: National Leader Bola Tinubu, Bisi Akande Shun APC NEC Meeting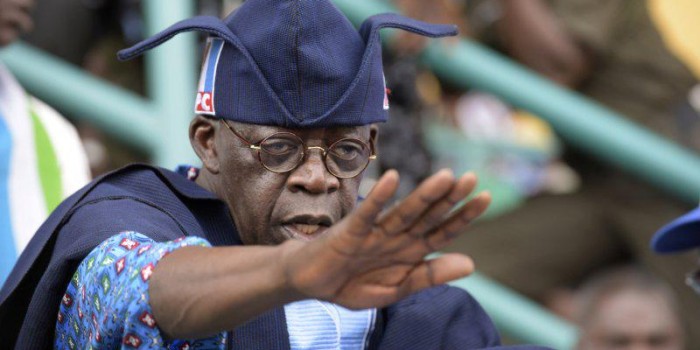 The All Progressives Congress, National Leader, Bola Ahmed Tinubu and a one time National Chairman of the Party, Chief Bisi Akande both shunned the party's meeting called by President Muhammadu Buhari to resolve the ongoing face-off.
Early this week, Akande wrote a controversial open letter where he alleged a conspiracy of the north against the south west, warning that the party may lose future elections if the crisis was not nipped in the bud.
The letter has generated reactions within and outside the party.
The National Executive Committee, NEC meeting of the party in Abuja is to put to rest the battle for positions in the National assembly, but with the absent of the key stakeholders it seems the party is headed for more crisis..
Earlier, President Muhammadu Buhari had told the All Progressives Congress lawmakers in the National Assembly to accept the party's supremacy in the interest of democracy.
In his opening remarks at the ongoing meeting of National Executive Committee of the All Progressives Congress, APC in Abuja which has brought the who is who in the ruling party, Buhari charged everyone to put whatever interest they have in their "pocket" and accept the supremacy of the party in the overall interest of democracy.
He said: "What ever your personal interests, put them in your pocket. Let APC work. Let the system work. I appeal to you to accept the superiority of the party. I cannot confine myself in Sambisa forest and refuse to participate in the meeting because I respect the superiority of the party."