APC Insists On Ekweremadu's Removal As Deputy Senate President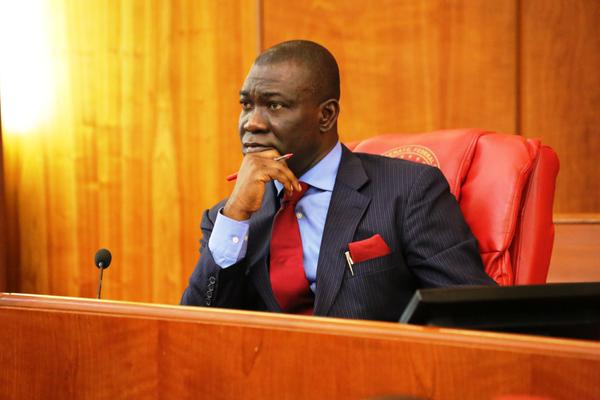 The battle for the control of the National Assembly may be long drawn as the leadership of the All Progressives Congress on Monday insisted on removing the Deputy Senate President, Ike Ekweremadu, of the minority Peoples Democratic Party.
The ruling APC was still miffed that Ekweremadu emerged as the deputy senate president and had vowed never to allow "a senator from a minority party take over the duties statutorily assigned for the majority party."
A leader of the APC, who spoke on condition of anonymity, explained that Ekweremadu as deputy senate president would hamper the President Muhammadu Buhari's administration.
The APC leader said, "As deputy senate leader, Ekweremadu is automatically the Chairman, Senate Committee on Constitution Amendment. This is a sensitive position that, statutorily, should not be held by the minority.
"Ekweremadu and his PDP co-travellers will hamper the policies of the Buhari government. By the virtue of Senate rules, a member of the minority is not supposed to be the deputy senate leader; so, he is occupying the post illegally.
"We know the body language of some of these elements to anti-corruption. Nigerians know the stance of Buhari on corruption and insecurity. These elements occupying positions in the National Assembly must be removed. Otherwise, this administration is dead on arrival."
He said the President was in support of the candidacy of Senator Ahmed Lawan for the senate presidency and had told Saraki and the Speaker of the House of Representatives, Yakubu Dogara, to support APC's candidates for the principal posts.
"The President has refused to see Saraki and Dogara since they emerged as senate president and speaker respectively. Both Saraki and Dogara have done everything possible to see the President but he has shunned them because he is not happy about their conduct. You can see that the President has seen the Lawan group; this shows where his support lies," the source added.