Stigmatising HIV/AIDS Patients, In Ondo State You Risk Six-Months Jail Term,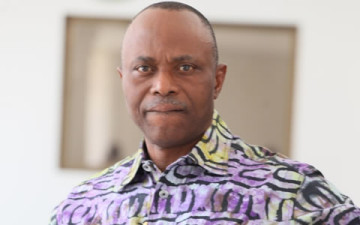 Estimated Reading Time: <1
The Ondo State Government has restated its commitment to enforcing the rights of the people living with HIV and AIDS in the state.
The government warned that anybody caught discriminating against the PLWA in the areas of employment, medical treatment, hiring, assignment, promotion, demotion, transfer, retirement, among others, would face the law.
The Secretary to the Ondo State Government and Chairman, Ondo State Agency for the Control of AIDS, Dr. Aderotimi Adelola, stated this in a statement on Monday.
According to the statement, Adelola spoke in Akure on Monday while delivering the keynote address at a sensitisation programme held to facilitate the enforcement of the HIV discrimination law in the state.
Adelola warned that those who transmit the HIV to anyone risk a 10-year jail term and a fine of N500,000 or both.
The law, according to the commissioner, will check the spread of HIV and AIDS and eliminate the discrimination and stigmatisation of the PLWAs.
Adelola said most times, the rights of the people living with HIV were violated, causing them to suffer both the burden of the disease and the consequential loss of their rights.
He said, "The stigmatisation and discrimination discourage individuals infected with and affected with HIV from accessing health and social services, hence, the law stipulates further that anybody who discriminates against people living with HIV commits an offence and is liable to a fine of N100,000.00 or imprisonment of six months or both.
"This may obstruct their access to treatment and may affect their employment, housing and other rights which adversely affect the vulnerability of others to be infected."
Also speaking at the event, the state Commissioner for Information, Kayode Akinmade, said, " Ondo State is the first state in the country to make a law which broadly addresses the rights of the people living with the virus."
He said the law would help to promote public awareness about the causes, modes of transmission, consequences, means of prevention and control of the HIV transmission.
Akinmade called on health care professionals to take seriously the confidentiality of all medical information, particularly the identity and status of the PLWA in their possession.
The commissioner urged infected persons to declare their status to their spouses or sex partners, children and parents.