Group Calls For The Postponement Of Subsidy Removal By President Buhari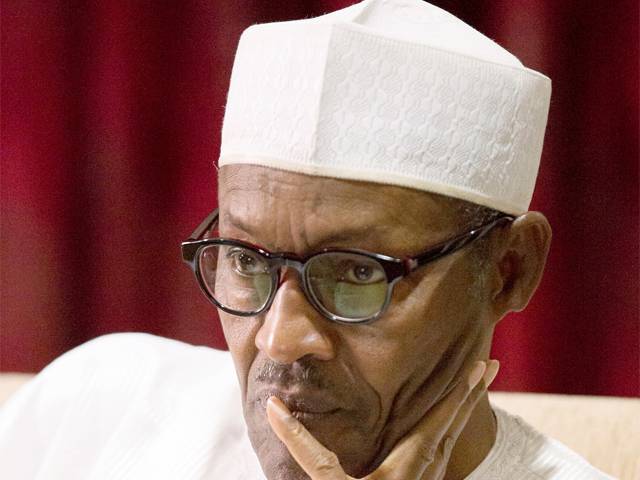 Estimated Reading Time: <1
by Tahiru Sherriff
Youth group, Conscience Nigeria has called on President Muhammadu Buhari to refrain from completely removing the oil subsidy as this could bring untold hardship to Nigerians in the very short run.
In a statement released during its press conference yesterday, tagged 'Before we remove subsidy on petrol and youths place in Buhari's government' the group called on the president to ensure that certain economic structures were put in place before the complete removal of subsidies.
Speaking at the event the group's Executive Director Tosin Adeyanju stated that unemployment played a significant factor in the restlessness of youths which resulted in the change of government and called on President Muhammadu Buhari to address this among other issue before proceeding to remove fuel subsidy.
"Look, unemployment is a bigger problem in our hands right now. Unemployment is also responsible for the rise of Boko Haram in the country. The President has to first address this type of issues before moving forward to remove subsidy, and to do this he has to create jobs"
"The Ajaokuta steel company is just there lying around. That is one company that can employ millions of Nigerians and when companies like this become functional, then the effect of removing subsidies can be adequately marginalized, that is what we are asking for."
"We made this same assertion to the last dispensation, I have been working with several people to promote these projects that can help reduce the impact of subsidy removal and time as well as economic rejuvenation is the key requirement here"
The statement which was signed by the group's Executive Director, Tosin Adeyanju called on the newly elected President Muhammadu Buhari to make some considerations before the complete removal of subsidies.
The statement read:
We call on the President no to be in a hurry to inflict hardship on Nigerians through the total removal of subsidy because fuel will now sell at over N350 per litre and the masses will be at the receiving end.
We call on Mr. President to immediately commence building of several Coastal refineries that are cost-effective and not too bogus and will be delivered Nigerians in good timing.
Mr President should commence with immediate effect the Turnaround Maintenance of our refineries.
Mr President should equally diversify our economy through the rejuvenation of Ajaokuta steel company that will create millions of jobs and not focus on cosmetic job creation as we have seen in the past where young able bodies were employed to be sweeping the streets or riding Keke Napep.
We appeal to Mr President to review the 2015 budget and refocus it to dedicate 40% towards job creation for young people who made the recent change possible, because the unemployment situation is a time-bomb waiting to explode.
If the subsidy is removed without this identified issues fixed, then we will not hesitate to mobilize Nigerians against this unpopular policy that will definitely bring hardship to Nigerian masses.
The group was equally instrumental in mobilizing youths against former President Goodluck Jonathan in the Occupy Nigeria protests of 2012, a protest which has largely remained the most formidable protest of Nigerian youths against the Nigerian government.