Asari Dokubo Talks Tough, Calls For Niger Delta Referendum, Condemns Amnesty Programme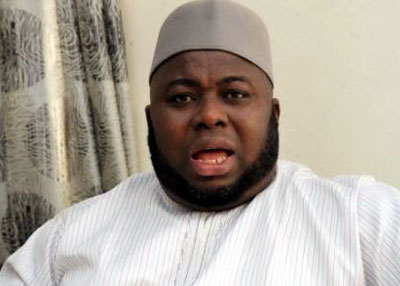 Estimated Reading Time: <1
Ex-militant and leader of the Niger Delta Salvation People's Front (NDSPF), Asari Dokubo has condemned the amnesty package the federal government gave to former militants in the Niger Delta while also calling for a referendum.
According to Dokubo, the amnesty granted to the ex-Niger Delta militants by the late president, Umaru Yar'adua was merely a bribe to allow oil flow from the Niger Delta region to the North. He said that was the reason he rejected the offer.
Dokubo was speaking at the 2015 MASSOB day celebration held in Owerri, Imo State.
Dokubo similarly found faults with the national conference organised by the federal government under former president Goodluck Jonathan, insisting that the exercise did not represent the views of the Niger Delta region that is yearning for a referendum.
"It only represented the views of the rest of the country. Let us be allowed to have a referendum. We have the right to hold a referendum on where we want to go," he argued.
Dokubo described MASSOB and his group as partners in progress who are moving in the same direction to arrive at a common destination as one people and nation.
Meanwhile, members of MASSOB had a confrontation with the police at the Assumpta Roundabout while riding in convoy to the state capital for the celebration.
Punch Newspaper reports that an eyewitness account had it that the police who had stationed their vehicles at the popular Control Post, Owerri, asked the MASSOB members to retreat but they refused and were teargassed by the police.
It was said that MASSOB members, who were numbered over 500, hurled stones at the police, who shot in the air to scare them away.
The Imo State Commissioner of Police, Austin Evbakvbokun, while confirming the incident, said that the police halted the movement of the MASSOB members to the state capital because they do not have a permit for such gathering.
He added that the group conducted itself in a disorderly manner, carrying insignias which were not of the Federal Republic of Nigeria, thus necessitating the prompt action of his men to stop them.