I Cried When United Sacked David Moyes Says Marouane Fellain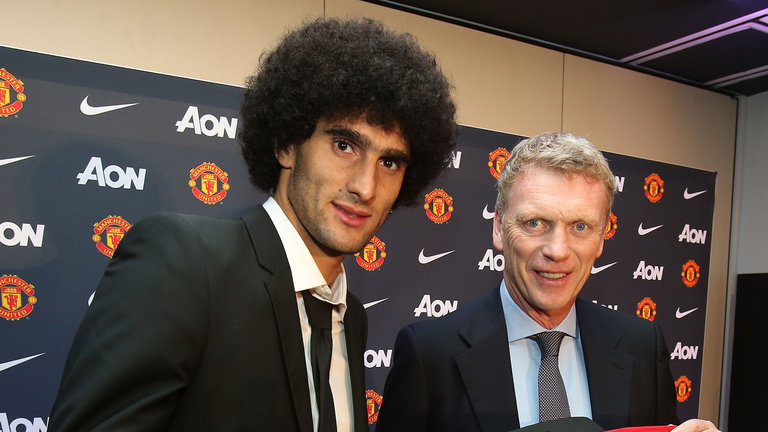 by Zenith Oduah
Marouane Fellaini has admitted he cried when David Moyes was sacked as Manchester United manager.
Fellaini followed Moyes from Everton to Old Trafford two seasons ago but Sir Alex Ferguson's replacement was sacked last April, just 10 months into a six-year contract.
Fellaini grew close to Moyes during their time together at Goodison Park and Old Trafford so the big Belgian was overcome with emotion on the day the Glaswegian was shown the door.
"When he left I was sad," said Fellaini in So Foot magazine. "We had heard things on the radio and TV (about Moyes leaving). It was after a defeat to Everton.
"I did not know if it was true or not. Then I arrived the next day at the (training ground) canteen, and I saw him in his suit, rather than his tracksuit. I told myself: 'This is the end.'