Supreme Court Stops 1999 Constitution Amendment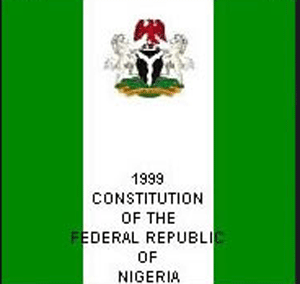 Estimated Reading Time: <1
The Supreme Court has stopped the National Assembly from taking further steps towards amending the ?1999 constitution.
In a ruling this morning,? a seven-man panel of justices of the apex court, led by the Chief Justice of Nigeria, CJN, ?Justice Mahmud Mohammed, ordered the National Assembly to maintain status quo on the matter until June 18.
The apex court further directed the issuance of hearing notice on the NASS for it to appear on that date to respond to the suit that was lodged against the proposed alterations to the constitution, by President Goodluck Jonathan.
The order was made in the suit filed by the Attorney-General of the Federation, Mr. Mohammed Adoke (SAN), to challenge the passage of the 4th Alteration Bill by the National Assembly.
The CJN explained that the order implied that no further step should be taken by parties in the suit with respect to the issue and fixed? June 18 for further proceedings.