An Unusual Step To Demonstrate His Leadership Style, Buhari Orders Own Security Personnel To Obey Traffic Rules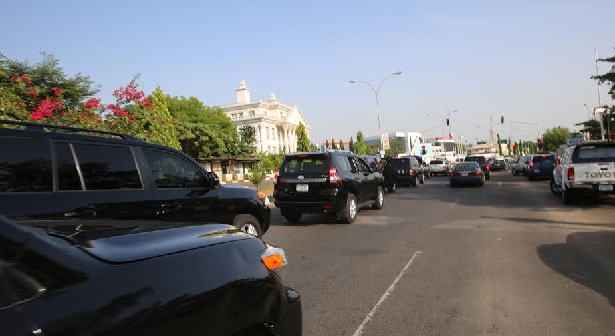 Estimated Reading Time: <1
by Musa Abdullahi
The President-elect, General Muhammadu Buhari, has instructed police and military security personnel attached to him to respect traffic regulations during his movements.
In a statement released by his media team in Abuja, General Buhari said law abiding would be the guiding philosophy of his administration, adding "without leadership by example, the ordinary citizens would become copycats of the lawlessness of their leaders."
The President-elect explained that the "arrogance of power, lawlessness and disregard for the rights and convenience of fellow citizens would have no place in his government."
According to him, for leaders to inspire respect, they must obey the laws of country, adding that when leaders treat the country's laws with contempt, they might send the wrong message to the citizens.
General Buhari lamented a situation where fellow citizens are punished at traffic points and public roads because of the "arrogant lawlessness of the leaders."
He said in a democracy, leaders should not inflict inconveniences and other unbearable ordeals on the citizens for their own comfort.
The President-elect advised his military and police security personnel to be in tune with his philosophy of "bringing the rule of law in the conduct of leaders during their movements on public roads."