Acting IGP Arase Warns Officers On Election Duty As Rerun Elections Present His First Major Test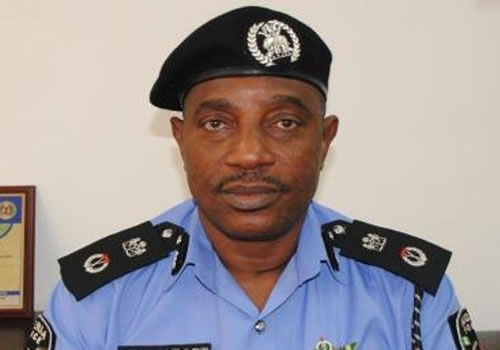 Estimated Reading Time: <1
By Chris Nomjov
The Inspector-General of Police, Ag. IGP Solomon E. Arase, has sent a serious note of warning to all Officers involved in the re-run elections in Abia, Imo, Kogi, Delta and Taraba States to conduct themselves in line with established Standard Operational Guidelines.
While reminding officers to be above board and maintain the highest level of professionalism for which the Force has been widely commended both locally and internationally, the IGP warn that severe disciplinary sanctions would be meted out to any deviant officer who breaches the code of conduct.
Similarly, AIG Arase has ordered restriction on vehicular movements in Local Government Areas of Abia, Delta, Imo, Kogi and Taraba States where rerun of the ongoing general elections are scheduled to take place on Saturday, 25th of April, 2015 between the hours of 08.00am to 5.00pm.
This restriction of vehicular movements order affects movements in and out of the areas where the rerun elections are to take place, except for Ambulances, Fire Service Trucks and others on essential duties. Consequently, travelers and citizens who intend to ply roads within those hours are advised to plan alternative routes.
The IGP also warns government officials and political office holders not to go to polling Units with uniformed orderlies or aides, while persons who have no business with voting must not be found within 300 metres of a polling unit.
The Police High Command has also put adequate security measures in place by the deployments of additional senior officers to supervise security of elections in the states as follows:
To Abia State: One (1) Deputy Inspector-General of Police, One (1) Assistant Inspector-General of Police and Two (2) Commissioners of Police.
To Imo State: One (1) Assistant Inspector-General of Police and Three (3) Commissioners of Police.
To Taraba State: Two (2) Assistant Inspectors-General of Police and Two (2) Deputy Commissioners of Police.
Ag. CP EMMANUEL C. S. OJUKWU, psc
FORCE PUBLIC RELATIONS OFFICER,
FORCE HEADQUARTERS,