A Heroine Sleeps: Woman Who Designed Ghana Flag, Theodosia Okoh Dies At 92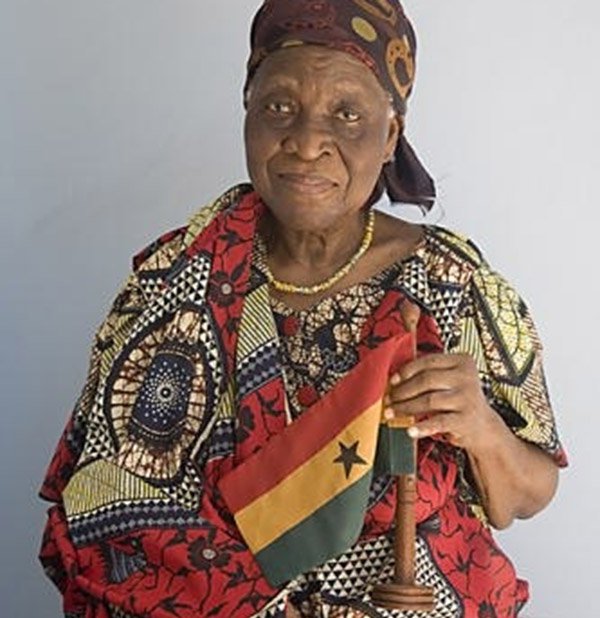 The woman who designed Ghana's national flag, Theodosia Salome Okoh, has died, at the age of 92. A family source, who pleaded anonymity, confirmed the death on Sunday evening.
The nonagenarian was also the first female chairman of the Ghana Hockey Association; the Accra hockey pitch is named after her. She was also held the position of President if the Ghanaian Hockey Federation. It said the family will meet on Wednesday, April 22, to formally announce the death.
Ma Theodosia was born on June 23rd, 1922 to the Very Reverend Emmanuel Victor Asihene, a former moderator of thePresbyterian Church of Ghana and Madam Dora Asihene, both from Anum in the Eastern Region. She was the fourth of eight children. She started school at Ashanti Efiduasi Primary School, continued to the Basel Mission Middle, Senior and Teacher Training Schools in Agogo and thenAchimota School. She is survived by three children E. Kwasi Okoh, Stanley Kwame Okoh and Theodosia Amma Jones-Quartey