Panic In Bayelsa As Shell Confirms Oil Spill In Kolo Creek Fields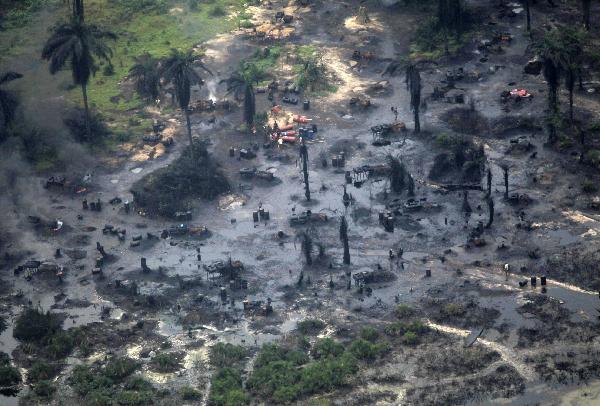 Estimated Reading Time: <1
By Chris Nomjov
Indigenes of Bayelsa have expressed their continued panic over the damage they continue to suffer due to the oil spillage at Kolo Creeks manifold, which has stunted fishing activities and destroyed their properties.
Community leaders blamed the spillage on reluctance of the oil workers to respond to their distress call, when signs of the spillage where reported. So far, many residents beside the Kolo Creeks have been displaced and others, have seen their means of livelihood, indefinitely suspended.
Meanwhile, the Management of the Shell Petroleum Development Company (SPDC) has confirmed a leak in the company's Kolo Creek Manifold.
A statement by the Spokesman of the SPDC, Mr Joseph Obari, made available to NAN in Yenagoa said the leak was detected on April 15.
"A leak was detected today on the SPDC JV Kolo Creek Manifold.
"The leak has been stopped and our Oil Spill Response team deployed to the site to contain it.
"A Joint Investigation Visit will be conducted tomorrow to confirm the cause of the spill," Obari said.
Security operatives deployed to guard the oil firm's operations had blocked the Edepie-Otuasagi-Imiringi road leading to the facility to vehicular movement.
The Bayelsa State Commissioner of Environment, Mr Iniruo Wills, had visited the spill site with officials of the ministry and civil society organisations for on-the-spot assessment.
Wills who also confirmed the incident told NAN that the ministry of environment had concluded plans to visit the spill site.