All Roads Leads To Daura As Businessman, Tony Elumelu Pays Gen Buhari A Visit
Estimated Reading Time: <1
by Chukwu Obi
To remain influential as a business man in Nigeria, you've got to roll with the political leadership so you stay at the top, little wonder Nigeria's President-Elect, Muhammadu Buhari hasn't slept since he won the elections.
One of Africa's richest men, Tony Elumelu paid a congratulatory visit to President-elect, Gen. Buhari, at his home in Daura, Katsina today April 15th.
I made important stops 1st in Daura omw to Abuja to congratulate President Elect Gen Muhammadu Buhari @ThisisBuhari pic.twitter.com/O8EYJv0F1z

— Tony O. Elumelu, CON (@TonyOElumelu) April 15, 2015

He also paid a congratulatory visit to former FCT Minister & Kaduna state Governor-elect, Mallam Nasir El-Rufai, in Kaduna. Nasir El-rufai who is an influential member of the Buhari's administration, though governor-elect of Kaduna was not ignored by Elumelu.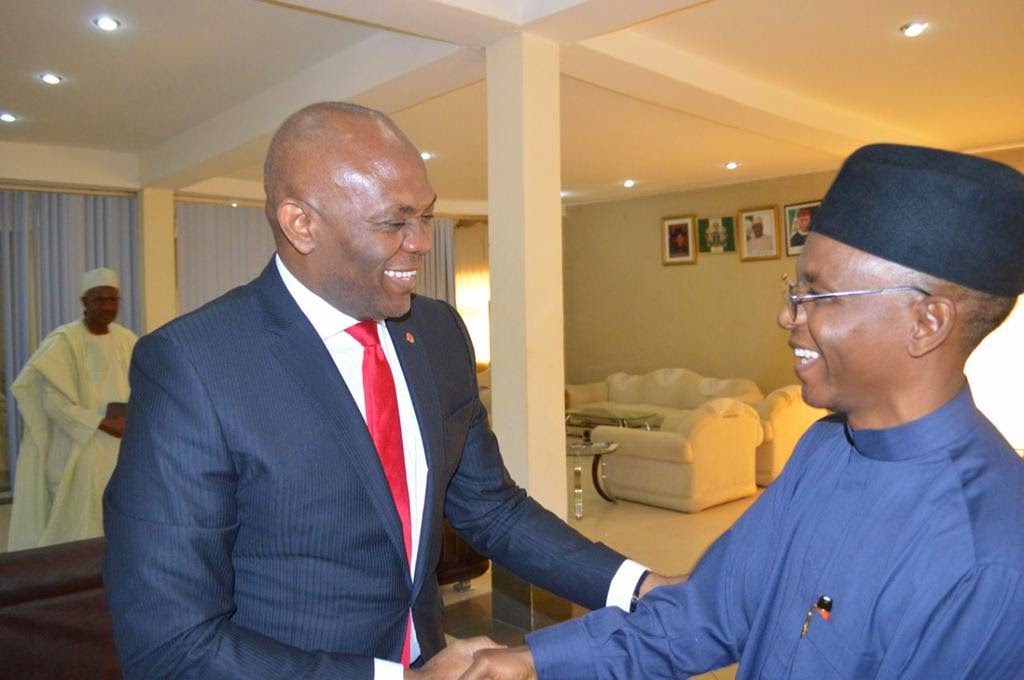 Members of the business communities are all flying their private jets to make sure they visit the General who many fear will likely send thieves to jail.
Business men in Nigeria are known to work with politicians in looting as well as enjoying benefits like tax evasion and duty free on importation of their luxury goods.