Breaking: More Trouble Hits Psquare Family, (MUST READ) What Paul Okoye Is Saying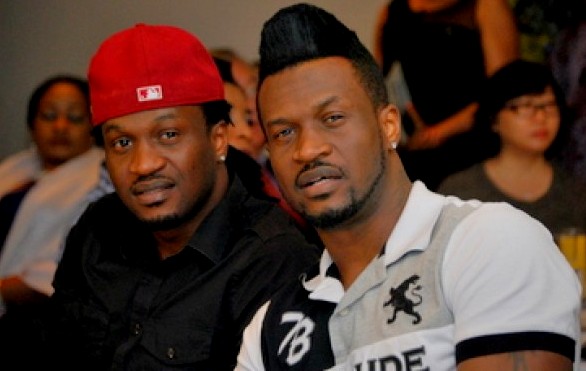 Estimated Reading Time: <1
by Zenith Oduah
While the social media drama between Peter Okoye and Wife, Lola is yet to fizzle out from gossip blogs.. It is looking like all is not well with Psquare, P-Square are a Nigerian R&B duo composed of identical twin brothers Peter Okoye and Paul Okoye.
They produce and release their albums through Square Records. In December 2011, they signed a record deal with Akon's Konvict Muzik label.
Now here's the gist, Paul Okoya goes on Intstagram to tell his fans how much work he's been putting to produce and write songs for the Psquare group..
One of the twin takes on instagram to say he wrote, produced and performed most of the hit songs from their album. He wrote,"P-Squares all time biggest wedding song..written by me …produced by me and performed by me…a very good example of an ever-green song..years to years to come,this song will still be bumping and I know u all love it"
Paul Okoye posted some things on instagram today which he tagged #mybest40songsofp2. See screenshots above.
He said he's bringing the behind the scenes of his best 40 songs of P-Square and the brains behind the success of each song. And he made sure to let us know that he wrote & produced most of P-Square's hit songs.
Psquare is a team between two brothers, Peter and Paul, then managed by their elder brother who doubles as their producer, Jude Okoye making the entire team a family affair. See below all songs he claimed to have singlehandedly produced, written and what not.. 
The duo has almost left their separate ways in a fierce face-off mostly blamed on one of their wives, Lola especially by social media users but the two returned better and stronger, now it seems the drama is back to where we were…