Workers In FCT Shun Offices, Await Presidential Poll Result At Home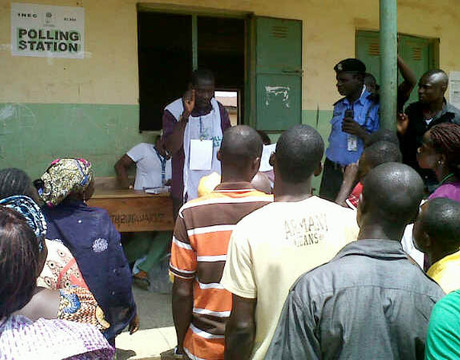 Estimated Reading Time: <1
by Musa Abdullahi & Agency Reports
The Federal Capital Territory (FCT) recorded low turnout of workers on Monday, apparently awaiting the official announcement of results of the presidential and National Assembly elections held on Saturday and Sunday.
A News Agency of Nigeria Correspondent who visited the Federal Secretariat, Office of the Head of Service and the Ministry of Foreign Affairs, reports that the offices looked deserted.
Few workers were seen while most of the offices remained locked. The few workers who reported for duty were seen milling around while others gathered in small groups discussing about the elections.
Mr Adejo Jonah, a civil servant, told NAN that the low turnout of workers might be due to uncertainty surrounding the election results.
"Everybody expects that there will be spontaneous reactions once the result is announced.
"Nobody wants to be caught up in the middle of violence; even as I am, I will soon go home before the result is released," he said.
Mrs Juliana Okoye, a petty trader, said that her usual customers did not come to work, adding that she was growing apprehensive because of the absence of many workers.
"I am getting nervous; most workers are not here because of fear; I am getting worried about the kids I left at home, I have to go,'' she said.
Another civil servant, Mr Chidi Onah, said he would soon return to his house as he only came out to see what the town looked like after the elections.
According to him, nobody knows the type of reaction that will greet the announcement of the presidential result.
"It is better to miss your work for one or two days than to get maimed or killed by protesting thugs as the case may be," he said.