Our Spotlight Report Is On The Almajiri Integrated Model School System In Nigeria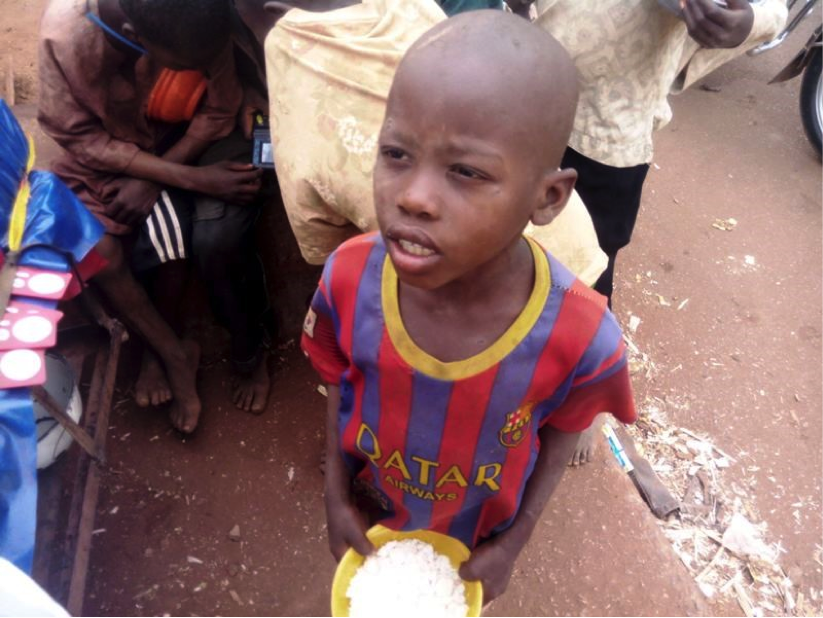 Estimated Reading Time: <1
How sustainable are the Almajiri schools model in Northern Nigeria? Declan Anosike went to Sokoto in search of an answer or a feasible alternative.
The Almajiri Integrated Model School (AIMS) was commissioned by President Goodluck Jonathan in 2012 after the staggering number of school-age children roaming the streets.
As a result of the success of the model, policy makers have accepted that there wasn't sufficient education infrastructure in these states to support the children.
According to Sheik Shehu Ubaidullah, the Principal of one of the schools in Sokoto who spoke to me on my trip, the objective of the establishment of these schools was to bridge the gap between Islamic and Western education in the region.
text books provided by the Federal government for the students
Ubaidullah who had previously been the principal of Nisamiyyah Almajiri school, a position he held for seven years, explains that he embraced the integration of conventional Western school system and Islamic education as a means to re-educate children in the region and convince families in rural areas send their children to school.
At the Almajiri Model Boarding School in Gagi, Sokoto, the first 260 pupils to gain admittance into the institution partake in an early morning and nightly Quranic recitation, but in-between, all other subjects taught to students in conventional schools are being taught as well. Students enjoy regular extra-curricular activities, take classes in Social Studies, utilize a science lab and are trained in vocational skills via a regular monthly workshop held by the school management.
Some locals have begun to embrace the system due to its relationship with the indigenous educational practices. Abubakar Abduallahi 35, a trader and schoolteacher who resides in Sokoto says he visited the school and believes that it could serve as a solution to the seemingly endless number of homeless children.