No Longer A Refugee Haven It Seems, Two Explosions Rock Internally Displaced Persons Camps In Borno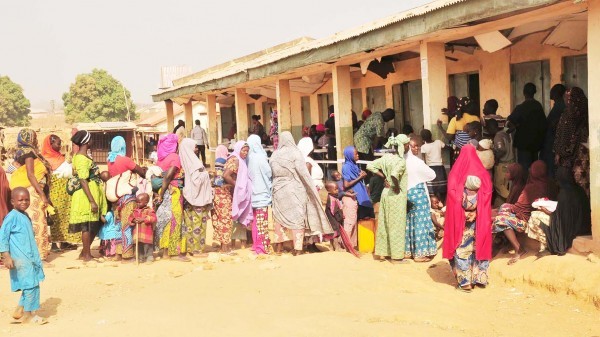 Estimated Reading Time: <1
by Musa Abdullahi & Vanguard
Two explosions reportedly occurred on Saturday evening at one of the Internally Displaced Persons' (IDPs) Camps in Maiduguri, Borno State.
Thousands of IDPs reside in the camp where the incident occurred, Vanguard reports.
There are conflicting accounts about which one of the camps the explosions actually happened. Some sources state that the incident took place at Yewa Government Girls Secondary School, while other sources said the incident occurred at Arabic Teacher's College. Both schools which are currently being used as IDP camps, share the same fence.
However, another source is said to have revealed that "the explosives were safely detonated by security operatives at Yewa Secondary School located at the heart of the city after discovering that it was planted by insurgents to cause havoc in the camps."
O Friday, the Nigerian troops succeeded in clearing terrorists out of Madagali, which is the last place held by the terrorists in Adamawa State.
The Director Defence Information, Major General Chris Olukolade, who has been on a tour mission in the North-East, disclosed that there was no casualties on the side of the Nigerian forces, which included the Army, Airforce and other security agencies.