Alleged Nyanya Bombers Plead Not Guilty To Terrorism Charges; Trial Set For March 7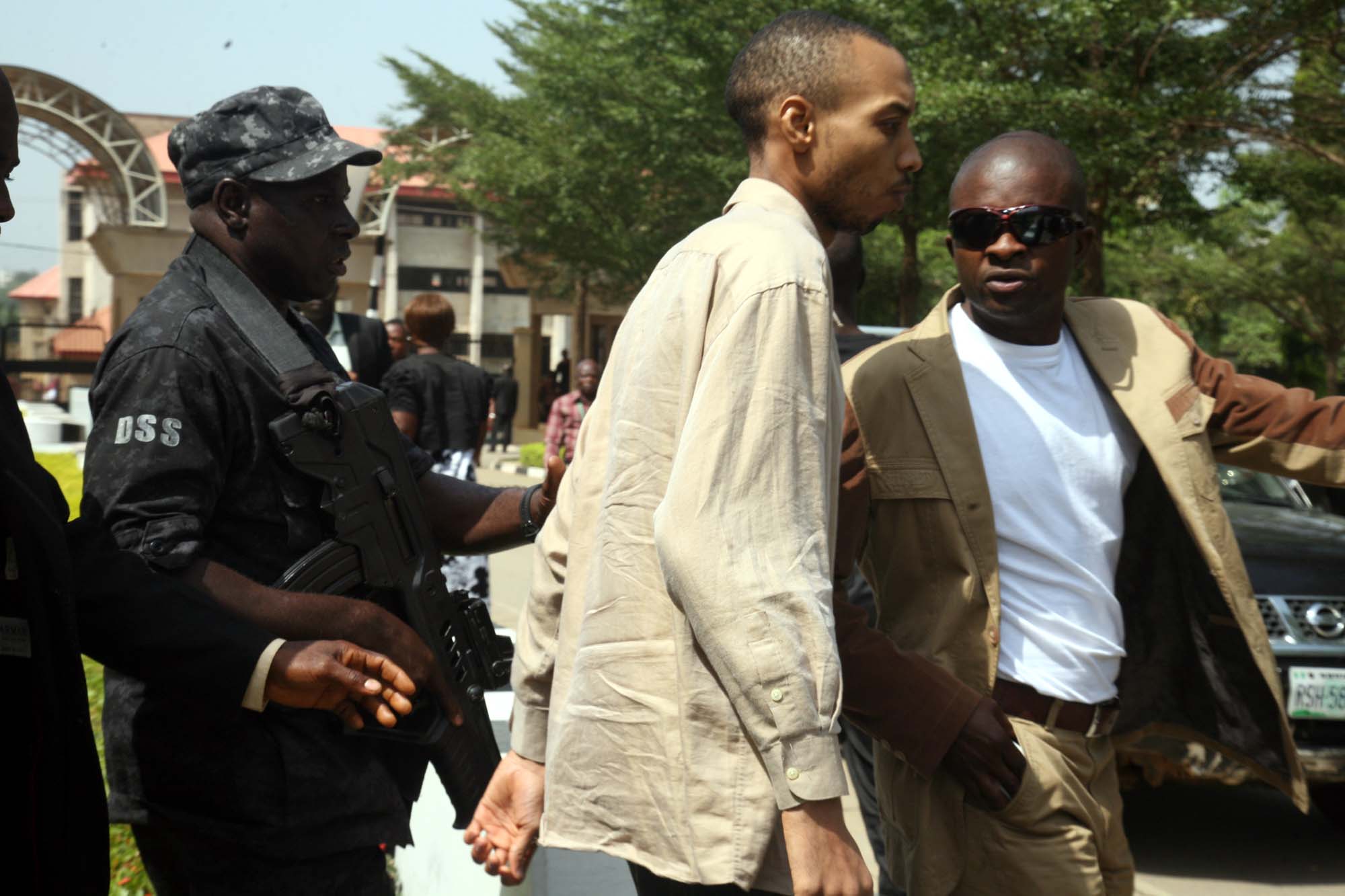 Estimated Reading Time: <1
Alleged mastermind of the April 14 bomb blast at a motor park in Nyanya, Abuja, Aminu Ogwuche and five other accused persons have pleaded not guilty to charges of terrorism.
After three adjournments and failure to arraign the alleged mastermind of the Nyanya bomb blast, the accused persons finally took their plea on Friday, March 6.
They were charged with conspiracy to commit terrorism, non-disclosure of information about a terrorist act and terrorism, all punishable under the Terrorism Act.
The eight count charge, which borders on conspiracy to commit terrorism and terrorism led to the destruction of properties, injuries and the loss of about 78 lives in Nyanya.
After taking their pleas, all the accused persons, through their lawyers, applied to the court for their clients to be transferred to the Kuje Medium Prison.
According to the lawyers, having taken their plea, they were no longer suspects, but accused persons and should be kept in the prison.
The Prosecution opposed the application on the ground that Terrorism Act is different from other criminal acts and the increasing cases of jail break necessitates that the accused persons be remanded in the custody of the Department of State Services.
In a short ruling, the Judge agreed with the prosecution and remanded the accused persons in the custody of the Department of State Services.
The court said that Section 27 of the Terrorism Act empowers a prosecution to apply for 90 days to remand an accused person and can renew the application.
The case was adjourned to March 17 for trial.