Abducted Girls: Okonjo Iweala Visits Borno, Begins Rebuilding Of Chibok School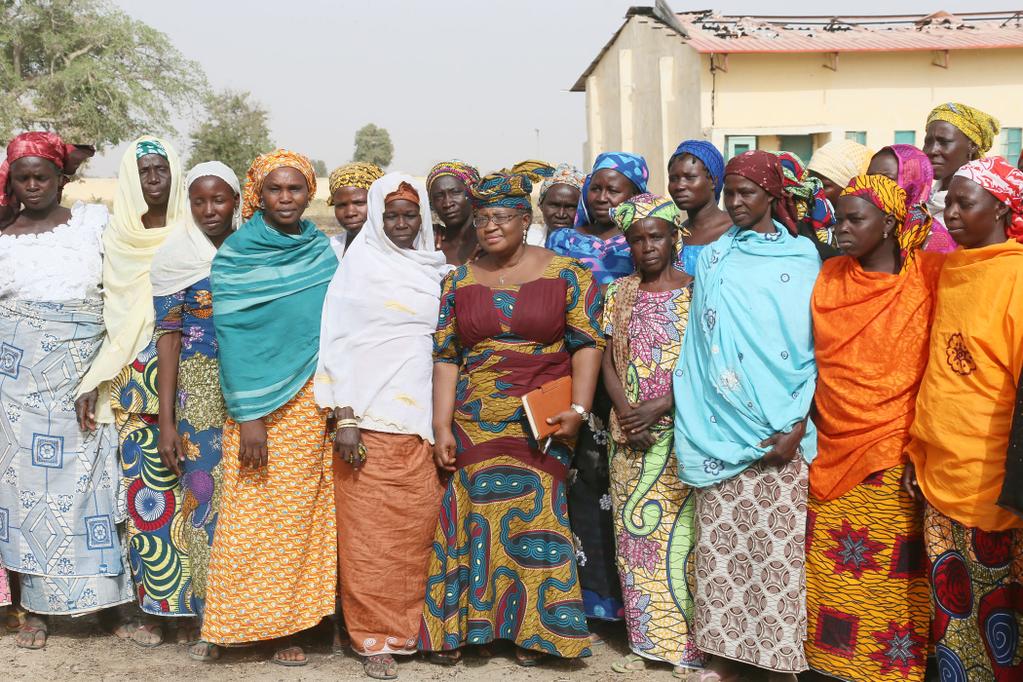 Estimated Reading Time: <1
by Musa Abdullahi
President Goodluck Jonathan in a yet another surprising and rather impressive move has initiated the rebuilding of the Chibok School in Borno on Thursday.
Jonathan was represented by the Coordinating Minister of the Economy, Dr. Ngozi Okonjo-Iweala who performed the foundation laying for the rebuilding of the school.
The representation of President Jonathan by the Finance Minister, Dr. Ngozi Okonjo-Iweala at the Ground breaking event signals President Jonathan's resolve not to succumb to the Terrorists and conspirators who are vehemently opposed to the education of Children in the North especially the Girl Child.
The Minister also interacted with the Mothers of the Abducted Chibok Girls and brought them assurances of the Commander-in-Chief as the Nigerian Military is aggressively mounting attacks and on the offensive against the enemies of civilization as the Boko Haram terrorists are being depleted amid hope that the girls will be returned safely to their homes.