AIG Joseph Mbu Denies Order To Shoot Civilians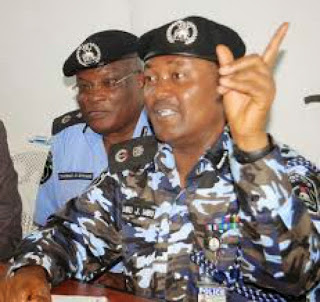 Estimated Reading Time: <1
by Deji Abiodun
Former Rivers State Commissioner of Police and current Assistant-Inspector General of Police in charge of Zone 2, Lagos, has said he was misquoted by reports that he ordered policemen to kill 20 civilians for every officer killed in the coming general elections.
Mbu in a statement signed by the Zonal Police Public Relations Officer, Mr. Olugbemiga Adeoye, explained that he only "advised his policemen not to be cowardly but to be guided by Force Order 237 on the use of their firearms."
According to him, the firearms are not only meant to defend themselves but also others "including fellow police officers when their lives are in danger."
The AIG, who said he was quoted out of context, believes that reports on the issue have been fraught with political undertone.
He said such reports were geared towards portraying him in a bad light and as an officer who does not uphold the rule of law.
The statement said, "Although policemen are not to be seen with firearms within a specific radius of the polling area, quick response squads will be created to respond to distress calls.
"There is no society in the world where policemen will be killed by hoodlums and the perpetrators will be allowed to escape justice."
He said he was also quoted out of context on the alleged order to arrest governors at polling units.
"What he (Mbu) said was that no highly placed individuals in the society who have police escorts and other forms of personal guards will be allowed within the voting area accompanied by such retinue of escorts," the statement said.