Ebola: African Union Applauds Liberia For Opening Borders And Returning To Work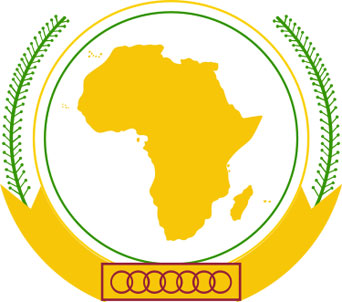 Estimated Reading Time: <1
Addis Ababa, Ethiopia – Thursday, 26 February 2015; The Chairperson of the African Union Commission, Dr. Nkosazana Dlamini-Zuma, applauds 20% of Liberia's households for returning to work after the Ebola outbreak, lifting its night-time lockdown and opening its international points of entry as announced by Liberian President, Ellen Johnson Sirleaf last week.
The announcement was made shortly after the schools in the country reopened.
"These improvements are an encouraging sign of a shift toward economic normalization; even though the country just announced the confirmation of four new Ebola cases in the Margibi County, we are still witnessing an overall decline in the disease," explained Dr. Dlamini-Zuma.
"There is still a lot of work to be done in Liberia and the African Union remains committed to assisting all three affected countries in West Africa to boost recovery on a socio-economic level. While food insecurity and self-employment numbers in Liberia are still disturbing, economic recovery has certainly begun. A good example of this is that the country has the lowest out-of-work numbers since October last year," continued Dr. Dlamini-Zuma.
A week ago, the US government announced it is withdrawing troops from Guinea, Sierra Leone and Liberia as local governments, local and international aid agencies and bodies are successfully mitigating the risk of future infections and are effectively treating those infected.
"We commend the leadership of President Ellen Johnson Sirleaf and the resilience of the people of Liberia that made this positive development possible. The African Union and the people of Africa will continue to support Liberia, Guinea and Sierra Leone, as these countries rebuild," concluded Dr. Dlamini-Zuma.
Ends.
About #AfricaAgainstEbola:
The #AfricaAgainstEbola campaign is coordinated by the Africa Against Ebola Solidarity Trust, a registered charity, in partnership with the African Union. All donations made to the Africa Against Ebola Solidarity Trust will be used to train, equip and deploy African health workers in the fight against Ebola and to build long term local health capacity. In partnership with the African Union, our mission is to mobilize resources to send much-needed health workers – drawn from within Africa – to the Ebola-afflicted countries. Under the operational coordination of the African Union Support to West Africa (ASEOWA), trained doctors and nurses will care for those infected, help contain the disease and strengthen local hospitals and care centers. Our vision is a resilient Africa that is able to respond effectively and rapidly in times of crisis.
Resource Mobilisation
The African Union recently introduced a campaign, #AfricaAgainstEbola, to mobilise citizens in the fight against the disease. SMS "Stop Ebola" to 7979 or visit the campaign's official website, http://www.africaagainstebola.org/ to donate $1 or for more information.
For more information:
Wynne Musabayana | Deputy Head of Division | Information and Communication Directorate | African Union Commission | Tel: (251) 11 551 77 00 | Fax: (251) 11 551 78 44 | E-mail: MusabayanaW@africa-union.org | Web: www.au.int|Addis Ababa | Ethiopia