#InCaseYouMissedIt 10 Quotes That Defined The Muhammadu Buhari's Chatham House Speech [MUST READ]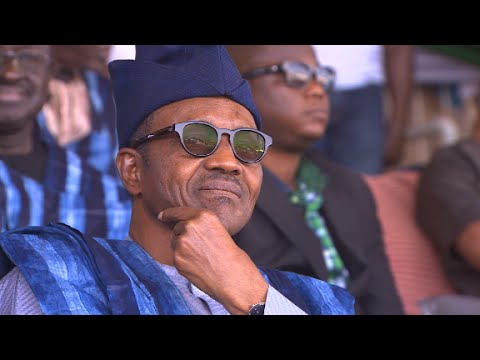 Estimated Reading Time: <1
Nigeria's Opposition Presidential Candidate, General Muhammadu Buhari was at Chatham House the United Kingdom on Thursday where he delivered a speech many have described as one of the best in recent times, for those who missed the speech or do not have the luxury to go over the entire document. We bring to you 10 major statements that defined the speech…
Enjoy…
Boko Haram has sadly put Nigeria on the terrorism map, killing more than 13,000 of our nationals, displacing millions internally and externally, and at a time holding on to portions of our territory the size of Belgium.
You all can bear witness to the gallant role of our military in Burma, the Democratic Republic of Congo, Sierra Leone, Liberia, Darfur and in many other peacekeeping operations in several parts of the world. But in the matter of this insurgency, our soldiers have neither received the necessary support nor the required incentives to tackle this problem.
The government has also failed in any effort towards a multi-dimensional response to this problem leading to a situation in which we have now become dependent on our neighbours to come to our rescue.
Let me assure you that if I am elected president, the world will have no cause to worry about Nigeria as it has had to recently; that Nigeria will return to its stabilising role in West Africa; and that no inch of Nigerian territory will ever be lost to the enemy because we will pay special attention to the welfare of our soldiers in and out of service, we will give them adequate and modern arms and ammunitions to work with, we will improve intelligence gathering and border controls to choke Boko Haram's financial and equipment channels, we will be tough on terrorism and tough on its root causes by initiating a comprehensive economic development plan promoting infrastructural development, job creation, agriculture and industry in the affected areas.
We will run a functional economy driven by a worldview that sees growth not as an end by itself, but as a tool to create a society that works for all, rich and poor alike.
Nigeria overtook South Africa as Africa's largest economy. Our GDP is now valued at $510 billion and our economy rated 26th in the world. Also on the bright side, inflation has been kept at single digit for a while and our economy has grown at an average of 7% for about a decade.
We will always act on time and not allow problems to irresponsibly fester, and I, Muhammadu Buhari, will always lead from the front and return Nigeria to its leadership role in regional and international efforts to combat terrorism.
I have heard and read references to me as a former dictator in many respected British newspapers including the well regarded Economist. Let me say without sounding defensive that dictatorship goes with military rule, though some might be less dictatorial than others. I take responsibility for whatever happened under my watch.
I cannot change the past. But I can change the present and the future. So before you is a former military ruler and a converted democrat who is ready to operate under democratic norms and is subjecting himself to the rigours of democratic elections for the fourth time.
You may ask: why is he doing this? This is a question I ask myself all the time too. And here is my humble answer: because the work of making Nigeria great is not yet done, because I still believe that change is possible, this time through the ballot, and most importantly, because I still have the capacity and the passion to dream and work for a Nigeria that will be respected again in the comity of nations and that all Nigerians will be proud of.
If you want to go on and read the entire document, go here.