After Threatening To Leave, The Kardashians Sign $100 Million, Four-Year Deal With E!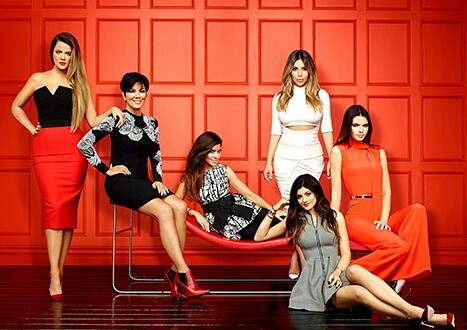 Estimated Reading Time: <1
by Zenith Oduah
The Kardashians have signed a new $100 million deal with E! to stay with the network for four more years, after threatening to leave over disagreements on the contract sum.
Kris Jenner has officially signed a $100 million contract with the network for four more seasons of the hit reality show, Page Six confirmed on Thursday.
The details of the deal – which an insider confirms to PEOPLE are accurate and would make the stars among the highest paid in the history of reality television – was vehemently denied by E!'s parent company, NBC Universal.
"The story that ran this morning is grossly inaccurate," E! spokeswoman Christel Wheeler said in a statement.
An insider close to the situation tells PEOPLE that the network is simply trying to keep the contract under wraps for future negotiating purposes.
"E! is now freaking because others are calling trying to get a better deal – like Guilana [Rancic]," an insider tells PEOPLE.
Matriarch and momager Kris Jenner negotiated the deal for for Kim, Khloe, and Kourtney Kardashian and their younger half-sisters Kendall and Kylie Jenner to appear on four more seasons of Keeping Up With the Kardashians and the spin-off series. Dad Bruce Jenner was not included in the list.
The former Olympian is exiting Keeping Up With the Kardashians after the upcoming season 10.
As previously reported, Jenner will have his own show on the network that will center around his transition from male to female. Also not included in the deal is Kim's husband Kanye West, though he will continue to appear on the show.